Before public hearings in Dallas and Navarro County Monday, developers of the Texas Bullet Train released new maps and renderings for the proposed Dallas terminal.
The new map shows the Dallas terminal over Cadiz Street on a vacant 60-acre plot of land south of the Kay Bailey Hutchison Convention Center and Interstate 30 in the Cedars neighborhood.
The site is down Cadiz Street from Scott Lim's liquor store at the corner of Lamar and Cadiz.
"I love it," Lim said. "I'm so excited that we're still here to serve the community, plus all the people from Houston."
Lim purchased his business 21 years ago when the neighborhood was run down. Now the prospect of high-speed rail only adds to other improvements already on the ground in the neighborhood like new apartments and a movie theater.
Dallas Terminal Renderings, Maps Released in Bullet Train Project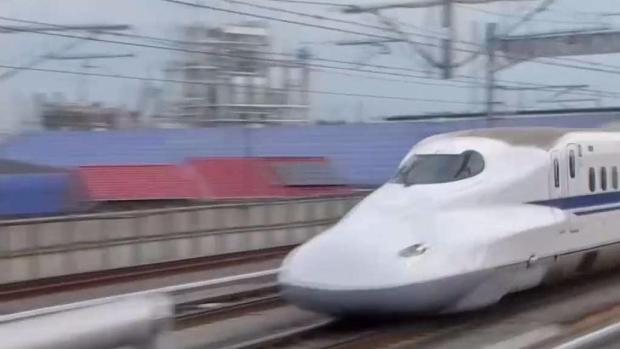 "I want to see it happen because it creates more jobs. People can come and go from Houston to Dallas in a certain time. So I think it's good for our economy," Lim said.
The proposed rail line would zip passengers between Dallas and Houston at up to 200 mph and take only about 90 minutes. The current 240-mile trip takes about four hours by car. Connections to DART rail would be available at the Dallas Station.

Some neighbors along the proposed path are worried about high speed rail.
Clara McDade lives near Interstate 45 and Simpson Stuart Road. The elevated train would be visible along the tree tops across a field at the end of her street.
"I don't think that's good for our region at all, especially when we don't have enough answers about how it's going to affect our community," McDade said.
She's concerned about noise and the frequency of trains.

"We need to know all these things," she said.
Transportation Director Michael Morris with the North Central Texas Council of Governments supported the project at Monday's public hearing and asked the Federal Railroad Administration to move forward with construction.

"The transportation investments far outweigh the issues raised by nearby property owners, that in my opinion, can be mitigated with transportation solutions near them," Morris said. "It's a game changer."
The Dallas-Houston run would also include a stop in the Brazos Valley, in the Grimes County town of Roans Prairie and would serve Texans in the Bryan-College Station area as well as Huntsville.
Texas Central, the company behind the plan, said the extremely quiet high-speed rail technology has been used for years in Japan.
Final design is still pending but conceptual Dallas station renderings released Monday show a sleek multi-level station with parking garages.

Public Hearings on Proposed High Speed Rail Begin Monday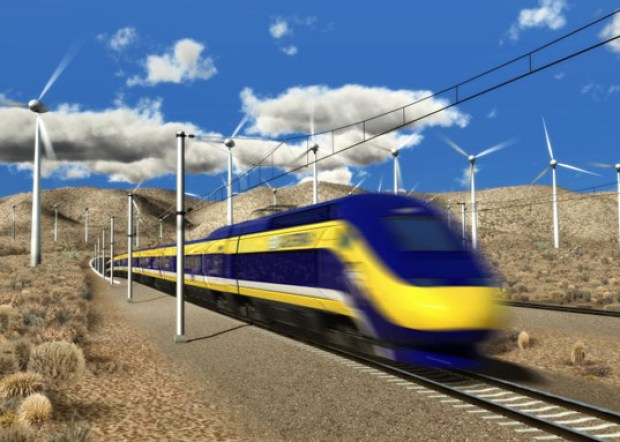 The company said it is not accepting federal or state grants for construction or its operations. The investor-led group has reached an agreement with developer Jack Matthews, who owns the site picked for the proposed Dallas terminal.
The DEIS (Draft Enviornmental Impact Survey) said construction of the high-speed train station could boost The Cedars neighborhood and potentially "increase land use densities" near the terminal and encourage transit-oriented development in downtown Dallas, "which would be consistent with local plans and policies."
"It's no surprise that this area is ideal for the bullet train station and the many benefits it will bring," said Phillip Robinson, president of the Cedars Neighborhood Association. 'Location is everything, and the southern sector of Dallas continues to be one of the hottest spots for the city's growth."
Texas Central estimates the project will create 10,000 jobs during each year of construction and about 1,500 full-time jobs when operations start.
According to the DEIS, "the Dallas station concourses would consist of public areas, such as restaurants, bars, seating areas, fast foods, concessions, newsstands and rental car counters."
"Enclosed, elevated pedestrian bridges would connect it to new parking facilities. The bridges may be extended to provide easy access to public transit, such as DART's nearby stations at the convention center and Union Station, and an extension of the Trinity Railway Express commuter line from Union Station to the bullet train terminal," the DEIS report said.
The group added that improvements "would be planned for Riverfront Boulevard at Cadiz Street, Riverfront Boulevard at Corinth Street, Belleview Street at South Akard Street and Hotel Street north of Interstate 30, along with an extension south along the station area. These would be designed in part to alleviate current congestion and improve traffic flow."
In December, the Federal Railroad Administration released a 1,200 page draft environmental impact document, which spells out potential routes and stations in the proposed $15 billion project. A map of the track alignment can be seen here.

Many Texas landowners have fought the project, resulting in the formation of the group Texans Against High Speed Rail, which is encouraging its members to attend the 10 public meetings required in the approval process.
The first two of those meetings were Monday at Wilmer-Hutchins High School in Dallas and at Corsicana Middle School in Navarro County from 5 p.m. until 9 p.m.
More than 100 people showed up to the meeting in Dallas, split nearly evenly between those in support of the project and those against it.
Some were concerned for their land.
"They're going to take our land, and it'll be like a Berlin Wall going from Dallas to Houston," said Ronny Caldwell who's Ellis County acreage would be on the chopping block.
There were also plenty hoping to scoop up one of the 10,000 jobs Texas Central says the project will create during construction.
"The high speed rail is really common in so many other parts of the world. We're really behind in that mode of transportation," said engineer Jonathan Nicol.
Public comments are also being accepted online by the Federal Railroad Administration. That period's been extended until March 9. Online comments can be submitted here.