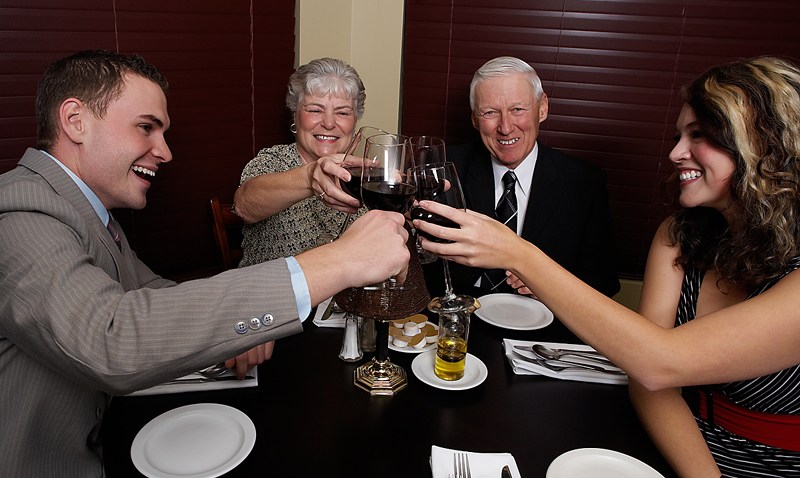 The Office Grill in North Dallas is taking its shtick to the extreme by offering mail, secretarial, notary, copy machine and wireless printing services to its diners.

Executive Chef John Kleifgen (formerly of L'Espalier in Boston) is at the helm of this business-inspired concept.

The restaurant isn't short on shiny wood paneling, vintage typewriters (read: 'Mad Men') and marble in the bathrooms.

The mostly female staff are dressed as secretaries while serving American fare.
Expect to pay more than $10 for apps, about $10 for a 'market' salad and more than $20 per 'closing bell' entrée. The half-pound 'corner office' burger is made from Kobe-Angus beef and pork belly. It costs $15.

Down economy? Not within these walls.

Find It:
The Office Grill
18020 North Dallas Parkway, Dallas
972-250-4400
theofficegrill.com