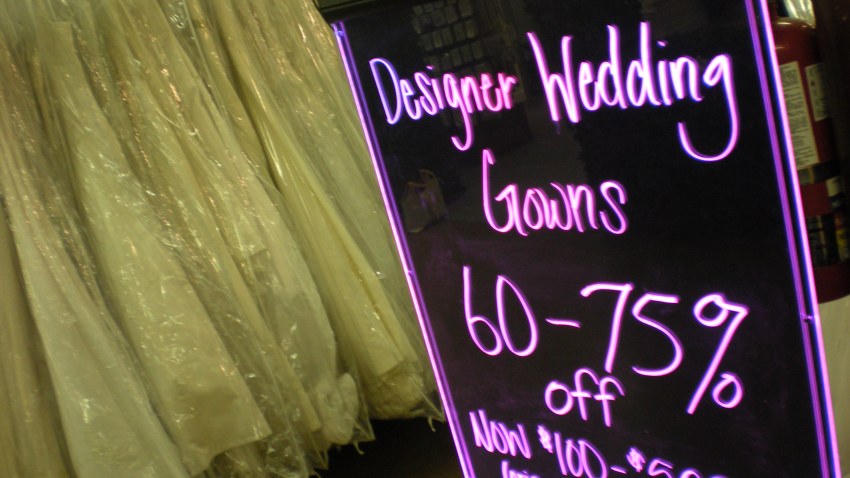 The owners of "Decorators Warehouse" in Pantego found a boutique getting out of the wedding business and bought all of the dresses.
Those dresses are now selling at 60 to 75 percent off which brings the price down to 100 to 500 dollars. "Everybody's been so excited, and calling all their friends," said owner Kathy Hanson.
In the racks of hundreds of gowns are names like Mon Cheri, Maggie Sottero and Jasmine. Sizes range from 0 to 22. Some of the dresses once sold for up to $2400.
Kathy Hanson said along with deep discounts on wedding dresses, the store has bridal jewelry with most prices under $20. "It's great for people either on a budget or getting married in a hurry," said Hanson.
She gives her husband Dave credit for finding the deals, "That's just the way Dave is. You never know what you'll find."
Decorator's Warehouse
3708 W. Pioneer Pkwy.
Pantego, Texas
817-460-4488
www.decoratorswarehousearlington.com