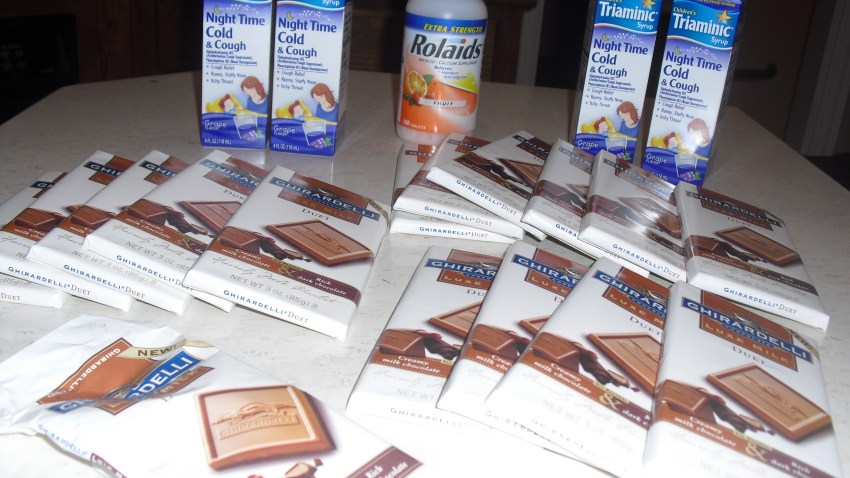 I have not been a huge fan of Walgreens since they cancelled the Easy Saver catalog this past Spring...but their September Coupon Savings book is close enough. I may be frequenting there more often.
Here's my shopping scoop:
- (14) Ghirardelli Luxe Duet Chocolate Bars @ 20¢ each (after coupons)
As you can see, one of them barely made it into the picture - YUMMMM
- (1) 100-count Rolaids @ 99¢ (after coupon)
- (4) Triaminic Cough & Cold Medicine ($8 Money Maker for all 4 after coupons)
I did 2 separate transactions for the Triaminic RR deal, but all in all, I burned some old RR's that were expiring and now have $20 in RR to use in the next couple of weeks.
Learn how you can score these deals here!