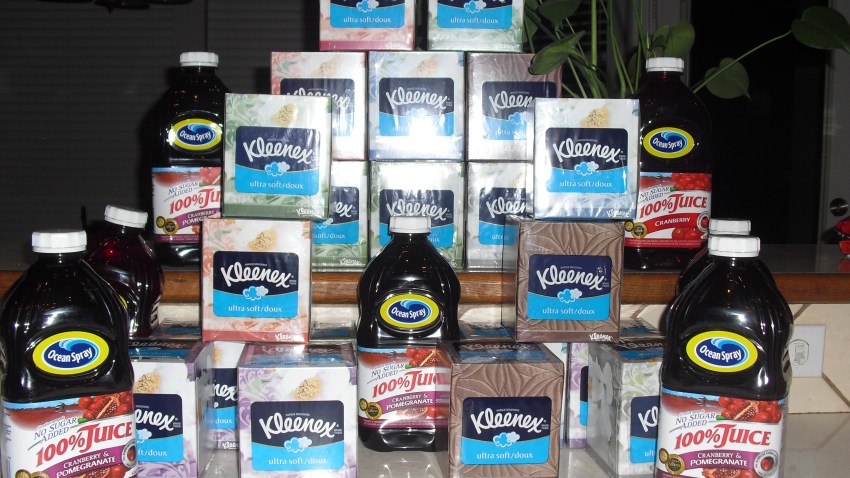 Free Kleenex
Free Juice
Need I say more?
No. But I will anyways - I'm chatty like that!
I told you about these freebies here. Now run!
Not everything I bought made it into this picture...I donated some of the juice to Faith...she LOVES juice. Wondering who Faith is? My Oh-So-Beautiful 3-year old niece!
I did have to buy fillers...you can actually just buy a few extra boxes of Kleenex to cover the overage. I bought a coloring book (reference: Faith) and 2 hand sanitizers as my fillers. This is the result of 3 transactions.