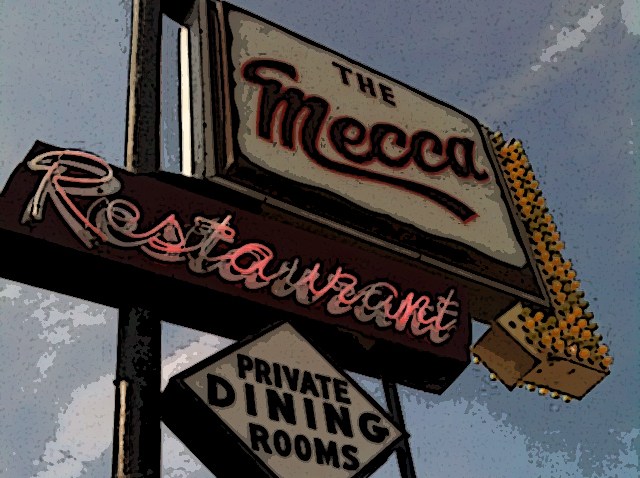 Craving a 20 pound cinnamon roll? Well then The Mecca is a choice breakfast dive for you.
Serving breakfast since 1938, The Mecca restaurant is a Dallas institution that has everything diners in search of some local flavor can expect.
"Expect friendly service, expect good portions of food and expect not to be rushed out because there's a lot of restaurants that just try and get ya in and out but over here you can just take your time and eat," said regular Bruce Gibson.
Diners have taken their time eating at The Mecca for decades, some even since after its original location by Love Field Airport went up in flames.
Owner Michael Sealy told NBCDFW.com that there are people who have been coming into The Mecca for forty years who still eat there.
The home-style cooking and friendly staff keep them coming back. Not to mention the sweet rolls. Regular-sized ones can feed a family of four, while the big mamma 20 pound roll is for heavy hitters.
If you want to try it, call a couple days in advance so that they have time to prepare it. We recommend a short fast beforehand and plenty of cardio afterward.
The Mecca
10422 Harry Hines
Dallas, Texas 75220
214-352-0051