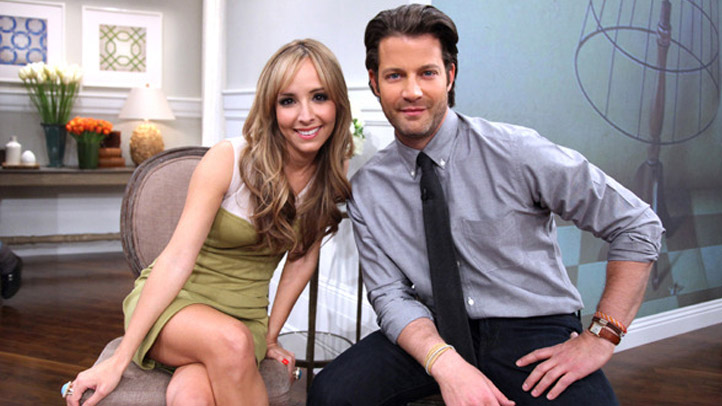 Lilliana Vasquez is originally from Hurst, Texas, but the television star and blogger has a following nearly everywhere these days thanks to her blog, CheapChicas, that's focused on cool, affordable fashion. We talked to her recently to get the latest on the new man in her life, Spring trends, and what she craves when she makes it home to the metroplex.
Though you're from Texas, your family hails from Mexico and Puerto Rico; how has your cultural heritage influenced your style aesthetic? "Well, I love to wear color, and I like the current brights trend; I definitely think that is a reflection of my heritage. But I'm very petite, and I don't have a typical Latina body-type! So, I think, in terms of what I wear, that has pushed me toward a more conservative look and that's somewhat different, as many women from my background like to show off their curves a bit more."
We love that you are now a fashion contributor for Nate Berkus, what has been your favorite Nate moment so far? "I literally adore Nate! I respect him enormously for staying true to his own aesthetic and style, despite his major television career. He is true to himself, always, and I'm just so honored to be a part of his show and one of his featured bloggers. My favorite moment is every time the show calls to invite me to film a segment, because I still can't believe it!"
Now, I hear that before you began working with Nate, you were quite a big fan of another well-known talk show host? "I'm slightly obsessed with Oprah, yes! When I was first on Nate's show a while ago, all I could think is 'maybe Oprah is watching this right now.' Love her so much."
What are you most proud of in your career so far? "I'd have to say my blog. It's only two and a half years old, but the response has been so surprising and humbling. I love connecting with my readers; recently, a woman emailed to tell me that CheapChicas helped her find something amazing and affordable for her wedding! Writing for my blog is just very rewarding, and it gives me a place for my voice and my own thoughts and vision."
You ventured into the apparel business previously, any plans to do another line at some point? "I so want the chance to do a capsule collection for someone like HSN. I see it as 20 seriously affordable, stylish pieces for people like the women that read my blog. So, yes, I'd love the opportunity to do something along those lines."
What Dallas dining experiences do you always look forward to coming home to? "Oh, I have so many. Babe's Chicken in Roanoke is a definite favorite; you just can't get food like that on the East Coast. I also love Uncle Julios for their fajitas with garlic butter and Esperanza's Bakery, which is a part of Joe T. Garcia's in Fort Worth."
Where do you shop when you're in town? "I can't believe how much Northpark has grown since I left! I love the shopping there, and I never miss the Nordstrom's Rack on nearby Park Lane."
Want to keep up with Lilliana? Follow her blog at CheapChicas.com and check out her featured appearances and posts via Nate Berkus. You can also check NBC 5 weekdays at 11:00 a.m. and 2:00 p.m. to catch her appearances on The Nate Berkus Show.
Copyright FREEL - NBC Local Media