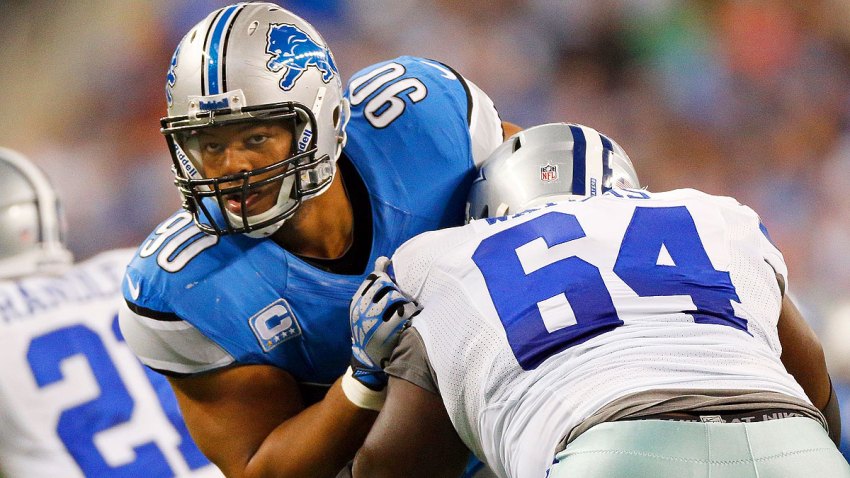 Target: Ndamukong Suh, Defensive tackle
2014 stats: 53 tackles, 8.5 sacks, 3 passes defended
Simply put, Suh is one of the most feared defensive players in the NFL, and as far as defensive tackles go, he's probably the best in the league this side of J.J. Watt. With his unreal talent comes some uncertainty as well, as he's been suspended before in his career and was suspended for the Wild Card playoff game this year before being reinstated after winning his appeal. He's also been fined gobs of money for his antics on the field, which included numerous incidents of purposely stomping on opponents.
He would bring an edge to the Cowboys defense along with a superior talent and greatly bolster a Cowboys run defense that lacked throughout this season. While he's known mostly as a run-stopper, he can get to the quarterback as he showed with his 8.5 sacks. As a rookie in 2010, he had 10 sacks, so he's shown he can be an effective pass-rusher.
The investment a team makes in Suh this offseason will be the big question mark given his instablility at times and the risk of a suspension looming at any time as a repeat offender with a bad rep. But ultimately, his talent will outweigh concerns and he'll land somewhere — Dallas or elsewhere — under a big ol' contract.
Copyright FREEL - NBC Local Media