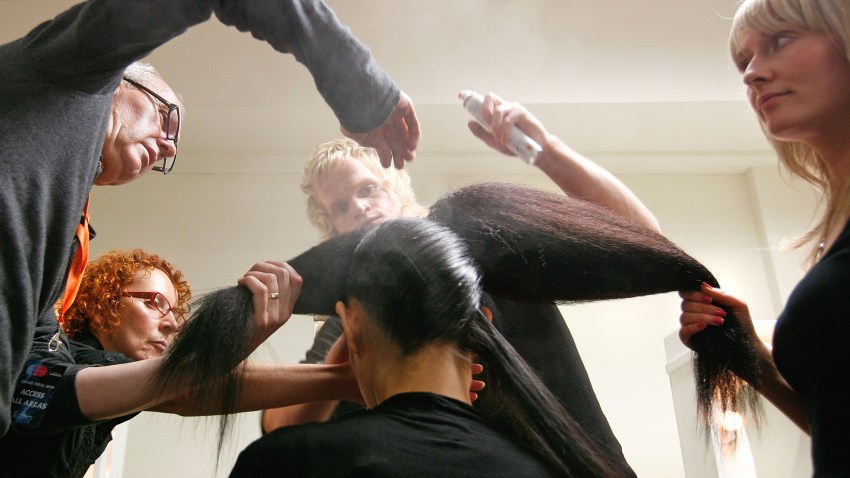 On Deck will be here all season to provide you with everything you need to know (and a few things you don't) about every Rangers series during the 2014 season.
The Opponent: The Angels come to town with the second-best record in all of baseball, behind the first-place A's. They're a near lock to at least be one of the two AL wild cards.
Past 2014 Meetings: The Rangers are 2-7 this season against the Halos after dominating them in recent years, and the Angels have won six straight games with two series sweeps.
Pitching Matchups: Friday — Nick Martinez (2-8, 5.22 ERA) vs. Garrett Richards (12-4, 2.54); Saturday — Colby Lewis (8-9, 5.42) vs. Matt Shoemaker (10-4, 3.89); Sunday — Nick Tepesch (4-7, 4.29) vs. Hector Santiago (3-7, 3.59).
What's Hot: 20-year-old second baseman Rougned Odor homered on Thursday night and improved to .318 over the past six games. Leonys Martin has picked things up recently, hitting .296 over the past seven games, including his first career four-hit game. The bullpen quintet of Neftali Feliz, Roman Mendez, Phil Klein, Shawn Tolleson and Alex Claudio have combined to throw 19 scoreless innings in the last week.
Young outfielder Kole Calhoun is raking at the moment, hitting .400 with two doubles, a homer and two RBIs in his last five games. Howie Kendrick has also been on fire, as of late, is batting .350 with three walks and three RBIs in that same time. Like the Rangers, the Angels have seven relievers who haven't allowed a run in the last week thanks to their retooled bullpen that now features Huston Street and Jason Grilli.
What's Not: Alex Rios, J.P. Arencibia and Jim Adduci each have one hit in the last week, and Geovany Soto is just 3-for-16 since returning from the disabled list.
Our favorite former Ranger, Josh Hamilton, is batting just .176 with a double in his past five games. Mike Trout, who is the favorite to win the AL MVP award, is struggling at the moment, too. He's batting just .182 in the last five games, but he does have two long balls in that time.
Familiar Faces: The Rangers won't see C.J. Wilson in this series, but they will get a snoot full of Hamilton, who will undoubtedly hear the boos at Globe Life Park, as he has in every visit since leaving the Rangers after the 2012 season.
Copyright FREEL - NBC Local Media