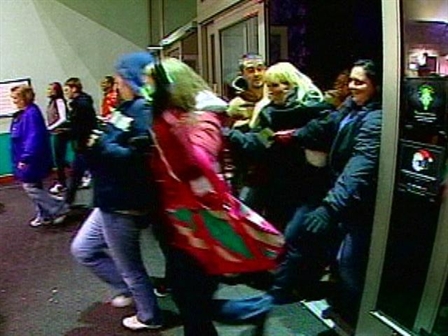 North Texas retailers weren't sure what to expect this Thanksgiving holiday weekend, but were pleasantly surprised when thousands of shoppers hit stores looking for deals.
"Our early reports from the stores are that it was a very good weekend," said Christine Szalay, marketing director for NorthPark Mall.
Shoppers filled the mall on Black Friday, looking for bargain prices where retailers slashed prices in an effort to lure customers in the midst of tough economic times.
"I mean, things are 70 percent to 80 percent off. A shirt that is normally $125, I got for $40," said bargain hunter Richard Kollath.
Local stores said shoppers filled their stores but spent less than they did last year. Many shoppers are also looking to capitalize on Cyber Monday sales.
"I only shop online because it's a lot easier than going to all the stores to see which one has the best deals," said Grace Eaton.
The National Retail Federation says 80 percent of retailers will offer one day sales and free shipping, hoping to boost sales.
Cyber Monday marks the unofficial start to the online shopping season.
Find out everything you need to know about Cyber Monday with our Essential Links.