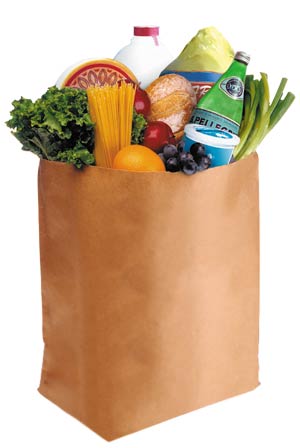 During the last year, I have really gotten in to price matching at Wal*Mart. I've had very few issues with it & my store has been very easy to deal with.
Check out Wal*Mart's price matching policy here if you're new to this!
Target has jumped on the price-matching bandwagon and now offers the same for their customers. The reviews have been mixed. Some stores require that you purchase the item at the register at the original store price and then go to Customer Service to price adjust. Others, like Wal*Mart, will price adjust at the register. I have not attempted this at Target yet, but here is their policy if you want to take the plunge!
They key things to keep in mind:
Items must be identical.
The ad must be current & cannot be printed from the internet.
They will not price match % off or BOGO sales
This is a terrific option if you find several bargains you want to hunt down but you don't want to spend the time or gas money hopping from one store to the other. Keep in mind that Wal*Mart and Target do not double/triple coupons, so if you are scoring a sale that includes doubling/tripling, you are better off going to the sale-hosting store!
I love to price match fresh produce & chicken at Wal*Mart. My store has never had a problem price matching either one and I always do this when I need fresh produce and I want to hit one store only!
My favorite ad to use at Wal*Mart? El Rancho!
El Rancho is a Hispanic grocery store in the greater Dallas/FW area. I don't have one near my home, but my parents do so I often have a copy of their store ad nearby. They always have TERRIFIC sales on fresh produce & meat. This week, they have some awesome sales that I plan on heading to Wal*Mart to grab:
Boneless, Skinless Chicken Breast 98¢/lb (AWESOME PRICE!)
Imperial Sugar (4 lb) 98¢
- Use 50¢ coupon from here to make it 48¢!
4 lbs of tomatoes for $1
15 limes for 88¢
Wow!
Do you price match? What has your experience been like?