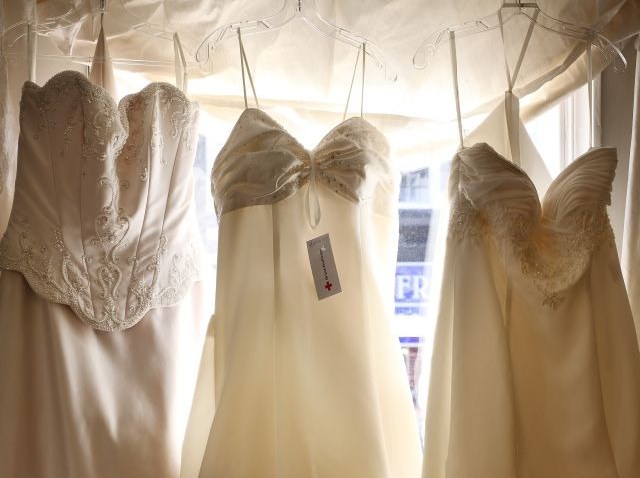 The groom may be deployed overseas, but the bride is getting a free gown.
Brides are dress-shopping at a Fort Worth bridal shop without a budget and, in some cases, without even knowing where the groom is.
"Emotionally, it's frustrating and it's draining," said Seikesha Hardgraves, whose fiance is on a Navy ship in a secret location.
She's left in Fort Worth to plan the wedding. But the gown is one thing she won't have to worry about, thanks to Bliss Bridal Salon and Dallas-based Watters.
"So when I actually looked at that price tag, I was like, 'Oh my God, I could never in a million years imagine even thinking about purchasing a dress that cost that much,'" she said of her dress, which has a retail value of about $2,400.
The families of a Burleson bride and groom are splitting the costs of the wedding. But they won't have to budget for the gown.
"It's just an answer to a prayer, because we're just trying to figure out how we're going to get this put together for them because we want them to have a beautiful wedding," said Linda Henry, mother of the groom.
The gowns the brides get to choose from are not on the low end. They're designer, couture labels ranging in price from about $800 to $3,000.
"They are the most grateful, appreciative, happy brides we have ever met," said Wendy Holsomback, co-owner of Bliss.
"Not only have they blessed me with my dream dress, they've blessed me with something to pass down to my own children," Hardgraves said.
Bridal shops across the country are also participating in the Brides Across America giveaway event. But Bliss is the only store doing it in Texas.