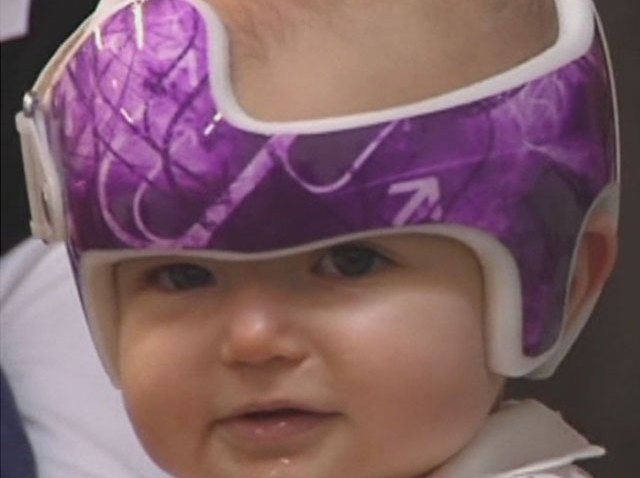 North Texas children who have to wear bulky, ugly, therapeutic helmets to reverse flat spots on their head have a new option.
Tommy Strader, the owner of 360 Wraps, is transforming the white, plastic, sterile-looking devices into works of art.
Strader, who normally wraps cars, trucks and suvs in giant decals for a living, started doing the work after a father approached him about making changes so people would stop staring at his child.

"He brought it up here and he had grown his kids hair out to cover the helmet," Strader said.
After completing his first job, Tommy decided he would wrap any of the devices free of charge. Strader said when word got out, his phones started ringing off the hook.
North Texas mother Dana Morgan said she is thrilled with the look.

"I think it's adorable," she said. "I can't believe how cute it turned out. I'm so thankful."
Strader does the work free of charge.