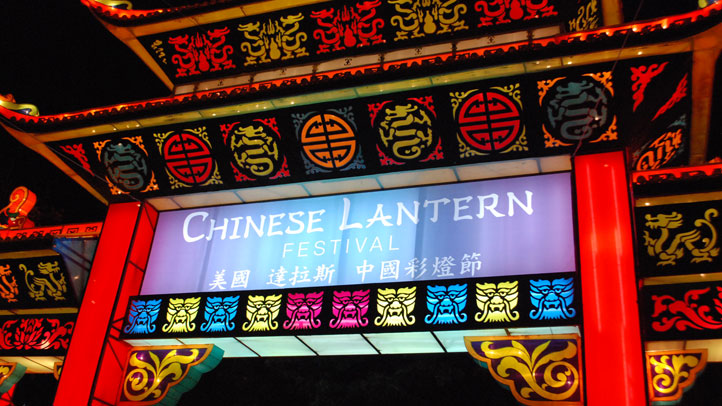 The popular Chinese Lantern Festival that impressed the visitors at the State Fair of Texas will have a second run in Fair Park.
Though the State Fair closed on Oct. 21, the festival will return to the park Nov. 1 and run through Jan. 6 each night.
Organizers estimated 150,000 visitors saw the festival as part of the State Fair of Texas festivities.
The lanterns are part of an ancient Chinese tradition, and the festival formed a dynamic display featuring pandas, flamingos and a 110-yard long dragon made from 15,000 porcelain dishes tied together by hand.
For its second run, the Lantern Festival will only be open from 5 to 10 p.m., every night, so that visitors can see the colors and illumination cast by the pieces.
Tickets are $14 for adults, $9 for kids 4-12 from Monday to Wednesday. For Thursday through Sunday, tickets are $19 for adults and $14 for kids 4-12. Group tickets and other discounts may be available -- check their official website for details.