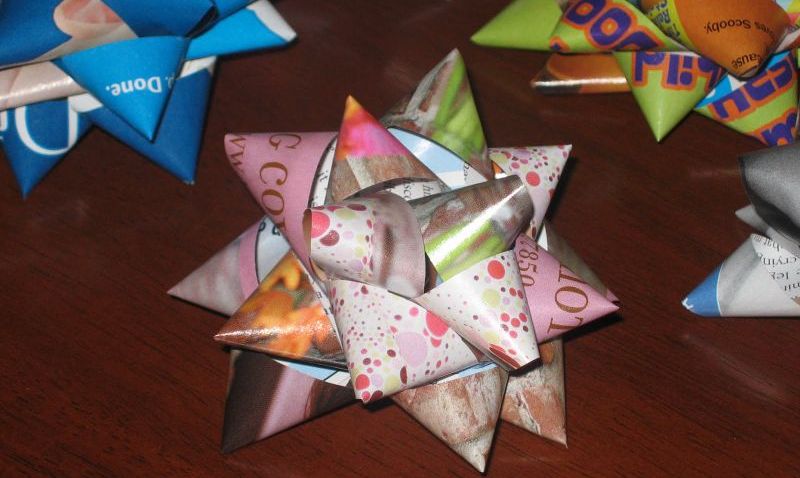 Thanks to Money Saving Mom & AHeart4Home for this terrific bow-making idea!
Be honest...how many magazine subscriptions do you receive every month? I have lost count at this point but I'm betting its around 10 (at least)! I absolutely cringe at the idea of simply throwing them away when I'm done - so I don't. Which is a constant irritant to my husband who says he has to lug them around every time we move.
A solution! Homemade bows. How cute is this bow? So much cuter than store bought bows! And a terrific way to use those old magazines before tossing them in the recycle bin.
Click here for a quick tutorial.
I' would love to hear your ideas on how to reuse & recycle for the holidays!