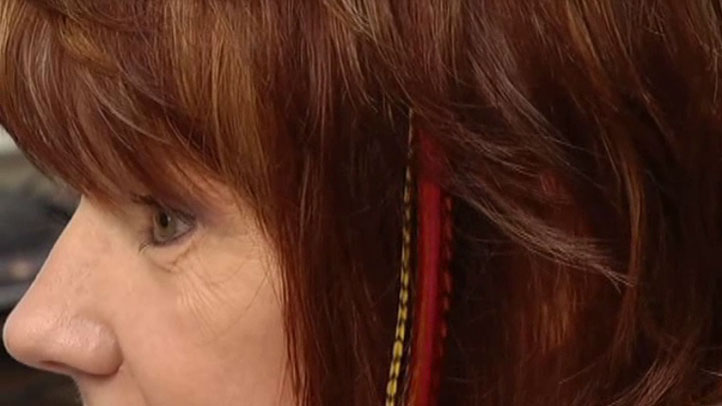 A hair fad sweeping across North Texas adds a pop of color to ladies' locks.
Stylists say women of all ages love hair feathers, but local fly fishermen are less than enthused by the trend.
The feathers come from a special type of rooster used by fly fisherman for years.
Now, salons such as Salon Carmen in Keller, are purchasing them to put in their clients hair. With greater demand comes increased prices and reduced availability -- irking anglers.
"It has been a big booming industry let me tell you, and it's of all ages," stylist Carmen Montgomery said.
She just started selling the feathers last month.
"You know, I just heard about it, like the beginning of this year, but it's been going on for a couple of years now. It started in Colorado and then kind of went west, and it's just now making it into Texas," Montgomery said.
The feathers attach to the hair near the root like hair extensions. Montgomery said you can curl them, flat-iron them or wash them. They last up to three months, she said.
The price of hair feathers range depending on what you want. An individual feather is $7; a cluster of five to seven feathers goes for $30.