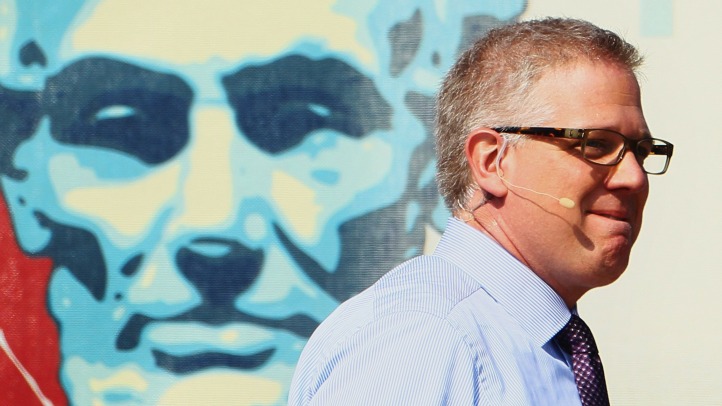 Glenn Beck will not be moving his Mercury Radio Arts company to a Southlake church after all.
Beck and the company were considering buying and renovating the former site of the Gateway Church.
In a statement to the City Council, Mercury Radio Arts said it is now looking "for another building that will better suit our television and radio production needs."
But city leaders say they still hope to attract Beck's media headquarters to Southlake. Mayor John Terrell said Beck told him he may still move to area, possibly building his studio from the ground up.
Terrell said Beck's decision to pass on the Gateway Church site had nothing to do with rezoning issues.
"It's a little disappointing, but when he called me earlier today, I think it's clear -- what they had done was [get] their engineers involved, and the retrofit was going to cost a lot more than they originally anticipated," he said.
The media company had proposed transforming the old church into a multimedia studio. The renovated building would have held a live audience of about 200 people for Beck's Monday through Thursday broadcasts.
Terrell said he hopes Beck will still relocate to Southlake, possibly on a vacant piece of land.
"We enjoyed getting to know the mayor, Gateway leadership, members of the City Council and Southlake community and look forward to staying in touch as we explore other options in the area and surrounding communities," Mercury Radio Arts said in its statement.
NBC 5's Greg Janda contributed to this report.