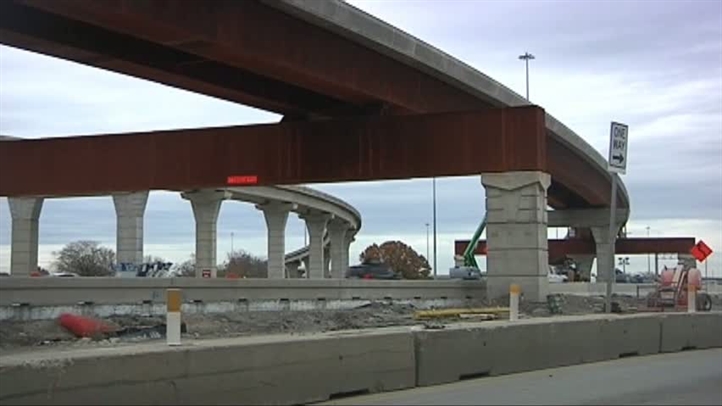 The North Texas Tollway Authority plans to open the President George Bush Turnpike Eastern Extension in Garland soon.
The extension will allow motorists to drive from Northwest Garland to Interstate 30. Currently there is no highway that connects North Garland to South Garland.
The 9.9 mile extension will extend through Garland, Sachse, and Rowlett. Former Garland Mayor and NTTA Board Member, Bob Day, said the extension has been in the planning stages since 1957 and is centered around the development of Garland.
"I think it allows people to discover that we are here, that North Garland and South Garland are actually part of the same city, and they connect together and people can get from one place to another," said Day.
Construction on the $958 million dollar project started in August 2008 and is expected to have a soft opening by the end of this week or next.
"It's the completion of a dream and it will enhance the economy tremendously, it potentially means hundreds of jobs in Garland but in the area as well," said current Garland Mayor Ronald E. Jones.
Small business owner Ledine Dougherty, moved her business right across where the turnpike meets I-30 a few months ago. By doing so, Dougherty is hoping to cash in with motorists.
"We're hoping with the construction finishing, the customers will be coming more into the area , " said Dougherty. " It's going to be bringing in more traffic, then hopefully that will make the area grow."
For drivers, it not only means a quicker commute from one end of the city to another, but a relief from the congestion on local and frontage roads. The opening entrance and exit ramps on at SH 78 in October started relieving congestion in Northwest Garland.
"I'm looking forward to any kind of way that we can speed the transportation through the city," said motorist Brenda Gaines.
The NTTA uses cashless tolling on all its roadways, including the new Eastern Extension. Toll tag holders get the best rates and ZipCash customers pay 50 percent more than toll tag customers.