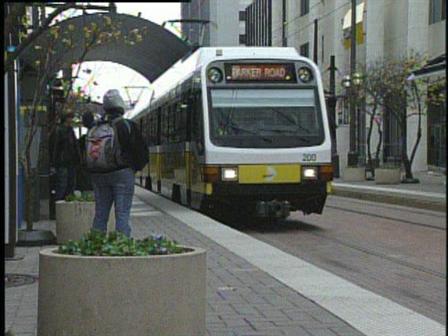 A $10 ticket will allow passengers in Denton, Fort Worth and those using Dallas Area Rapid Transit to ride all day throughout the system.
The DART board on Tuesday approved a yearlong reciprocal agreement, for buses, trains and other transit services, with the Denton County Transportation Authority.
The Dallas Morning News reports the policy is identical to one already in use between DART and Fort Worth's transit agency, known as The T.
The agency that collects the $10 fare will keep all of it. DART staff, following the 12-month period, will review traffic patterns and determine if the deal is fair to member cities.
Consultants estimate that nearly 60 percent of the train traffic will originate within the DART service area, heading to the University of North Texas in Denton.
Copyright AP - Associated Press