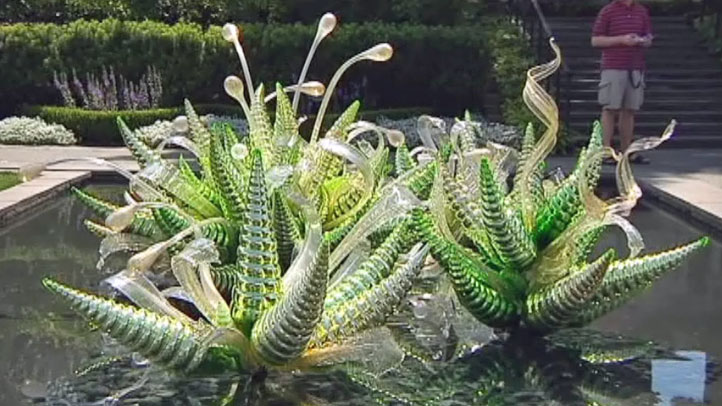 The Dallas Arboretum has extended their popular Chihuly exhibit through the end of the year.
"The citizens of Dallas will now be able to enjoy the Chihuly exhibition throughout the holiday season because of the generous gift from the Board of Directors," Mayor Mike Rawlings said in a press release. "We thank the board for bringing this exhibition to Dallas and we applaud their efforts in extending the show to ensure it is enjoyed for two more months."
The show was set to close Nov. 5, but will run through Dec. 31, 2012 with this extension.
The arboretum says over 461,332 visitors have seen the exhibit since it opened in May and prompted a membership growth of 34-percent at the attraction.
"We have seen visitors from all over Texas, the country and the world," said Brian Shivers, Chairman of the Board of the Botanic Garden. "The response was so great and we were hearing that people needed more time to visit and wanted to bring family and friends during the holidays."
The exhibit is open 9 a.m. to 5 p.m., seven days a week, excluding Thanksgiving and Christmas days. Admission is $15 for adults, $12 for seniors, and $9 for children 3 to 12.