Last Saturday, Neiman Marcus NorthPark was buzzing. Despite a lingering blanket of snow across the Metroplex, guests gathered early for an appearance by Cookie Johnson, wife of Magic and the lady behind the hottest thing going in premium denim, CJ by Cookie Johnson.

The popular one-year-old line is designed for real women with real bodies, from working moms to athletic twenty-somethings. In keeping with CJ's contemporary silhouettes and stylish colors, Neiman's set the scene for the event with a glossy black DJ booth and models perched on pedestals.

As waiters emerged armed with trays of white wine and canapés, we sat down for a few quiet moments with the woman of the hour to discuss her background in fashion and what sets CJ apart from the crowd.

NBC DFW: You took your first sewing classes in high school. What inspired you at that age?
CJ: "At that time, I didn't have the curves that I do now, but the problem I did have was that I was really tall and skinny. …It was just so frustrating. I couldn't find anything that fit me! …So, I chose the tailoring program because I thought I could at least make clothes that fit me!"

NBC DFW: You went on to earn a degree in retail and became a buyer at a major department store. What was your specialty?
CJ: "I bought wedding gowns and special occasion dresses. It was a lot of fun!"

NBC DFW: What would you say are the key differences between CJ by Cookie Johnson and traditional premium denim lines?
CJ: "The first difference, of course, is that it fits a woman with curves. So, the hips are a little fuller and I put more room in the thighs. …All the jeans have stretch in them…and I added the silk waistband that gives you that very comfortable feel against your skin. The other difference is that most premium denim lines start at size 0, [and] maybe you'll find a size 12 if you're lucky. …The whole fashion world, they just have this problem with size and I have no idea why, when most of America are [size] 12 and up. …Our jeans go from a size 2 to a size 18."

NBC DFW: Your line is also priced well below many other premium brands. Is that by design?
CJ: "Yes. …I wanted to be affordable. These women are not used to having a jean that fits them. I wanted them to be able to wear them, and I wanted them to be able to afford them."

NBC DFW: Finally, let's touch on the work that you and your husband do through the Magic Johnson Foundation. It's so important and makes such an impact in so many lives.
CJ: "The whole thing is educating yourself, so people can help by educating themselves about HIV and AIDS and then going and sharing that knowledge with other people, because the main problem right now with HIV and AIDS is that people are getting complacent. …We promote education and testing, because it's very simple – if people took the precautions they needed to take, it could stop. We have to make a lot of noise."


After our chat, the crowd had expanded by dozens and rumors were circulating that Johnson's famous husband would be putting in an appearance at the event. Sure enough, Magic arrived just as the music started thumping and we managed to sneak in a question for him, too.

NBC DFW: Magic, what do you think of your wife's new business?
MJ: "It's great! …She's making a lot of women across America happy."


At that, everyone gathered 'round as a multi-tiered cake was wheeled into the showroom to commemorate CJ by Cookie Johnson's one year anniversary. After posing for pics, Magic quietly moved into the background and Ms. Johnson all but disappeared into a sea of shoppers.

In the blink of an eye, she was surrounded by women, chatting and smiling as she helped them choose from styles labeled Love, Mercy, Faith and Joy. Inspiring names for denim designed with real women in mind.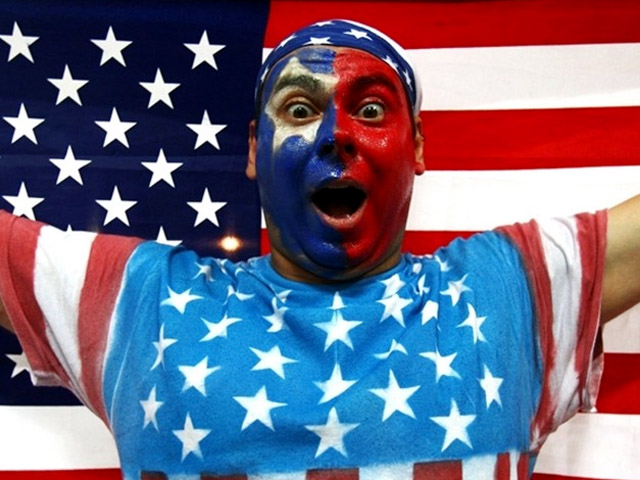 The Vancouver Winter Games are here! Check out NBCDFW's full coverage, complete with amazing photo galleries, and more! Fan us on Facebook, and follow us on Twitter

Copyright FREEL - NBC Local Media