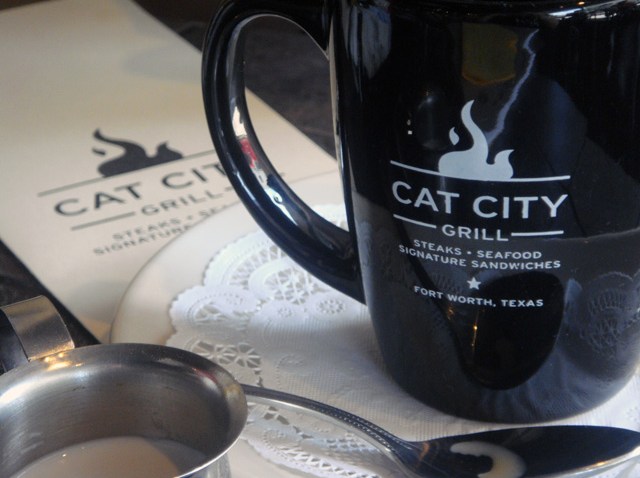 Crowds are heading to the southside of downtown Fort Worth to a new mid-day hotspot on West Magnolia Street.
Cat City Grill is a local favorite mixing casual, fine dining with flavorsome dishes served quickly inside a historic building.
"We're surrounded by very old, established neighborhoods and it is the kind of a 'Cheers'-like atmosphere where everybody does know your name," described chef/owner Vance Martin.
Martin and co-owner Martin Thompson teamed up to open Cat City Grill five months ago and have created a mouth-watering menu that keeps hungry guests coming back.
"I love the neighborhood vibe. Everything on the menu is so fresh and so colorful and just great recipes," said customer Yvonne Harrison.
Lunch-goers can enjoy cream gravy covered chicken fried steak and escargot on the fly, and also indulge in crispy fried pickles, asparagus tempura with wasabi sauce, hand-battered lobster bites, and a bright medley of salad entrees.
"Our wild turkey sandwich with sprouts, smoked turkey and avocado does really well. As does the Bahn Mah, which is a traditional sandwich that we've put just a little bit of a twist on with the Asian cut vegetables and the seasoned pork sliced very thin," said Chef Martin.
When the candles come out at night for dinner service, mid-day sandwiches and burgers are replaced by escargot, steak, shrimp, baby back ribs, sea bass, lamb rack gremolata and offerings of Blue Cat Wellington (tenderloin filet wrapped in puff pastry with melted Gorgonzola cheese) and tenderloin filets.
The salad list remains the same as earlier in the day, the tortellini antipasto a colorful crowd favorite with guests we spoke to.
Pricing is fair and portion size is substantial. Enjoy!
Cat City Grill
1208 West Magnolia
Fort Worth, Texas 76014
817-916-5333