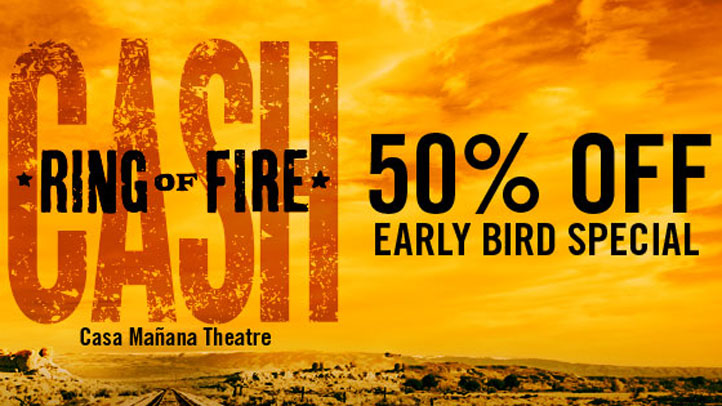 Casa Manana is offering half-off ticket prices for the Johnny Cash musical Ring of Fire.
The offer is good Monday through March 18 and theatergoers must use the discount code EARLYBIRD to get the discounted price.
The tickets are good for sections 1 and 4-9 and for the performances at 2 p.m. on June 2 and 3 as well as the evening performances on June 3 and June 5-6.
Tickets can be bought here at Ticketmaster.com.