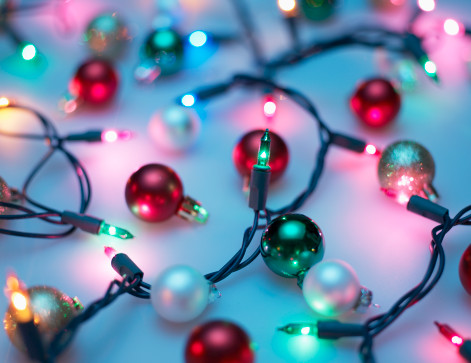 Not sure which gaudy Christmas scenes to catch this year? We sifted through the list and chose two ways to get your warm-and-fuzzy fix -- and check in on two North Texas neighborhoods infamous for getting a little ridiculous in the name of the season.
Frisco: Christmas in the Square
Situated in our Northern viewing area, Frisco's Christmas in the Square claims to be the biggest synced-up holiday lights and music display in Texas. With 100,000 lights, 9.1 miles of wiring and 5.5 miles of extension cords -- oh,that's where they all went! -- that seems about right. Add carriage rides, snow machines, an Adventure Railroad ride, and a mini train display (Dec. 18 and 19) and a hot air balloon glow and an inner-tubing snow slide (Dec. 19) and you've got a hard act to follow. After all, the city's all-or-nothing Christmas spirit was documented as a model of American holiday excess in Tinsel: A Search for America's Christmas Present. In this spot, though, there's just the townie Market Place where specialty vendors set up shop, so you can focus on the show without Stonebriar beckoning.
Highland Park by Carriage and Christmas Lights
Our mother calls them "monster houses." See a decked-out Highland Park Village by lighted carriage thanks to the fellas at Three Jays, where up to 12 adults can cozy up on horse-drawn wheels with blankets, music and the works. If you're not too weirded out by the pristine Beverly Hills-style shops and mansions, an hour-long reservation could provide a pleasant holiday gawk and chat for about $20 per person. Check out specs on reservations here.
For the mothership of information on lights displays in DFW, check out this mashup at dallasnews.com.
If you think your house is the prime example of holiday lighting, send your photos to us!
Copyright FREEL - NBC Local Media