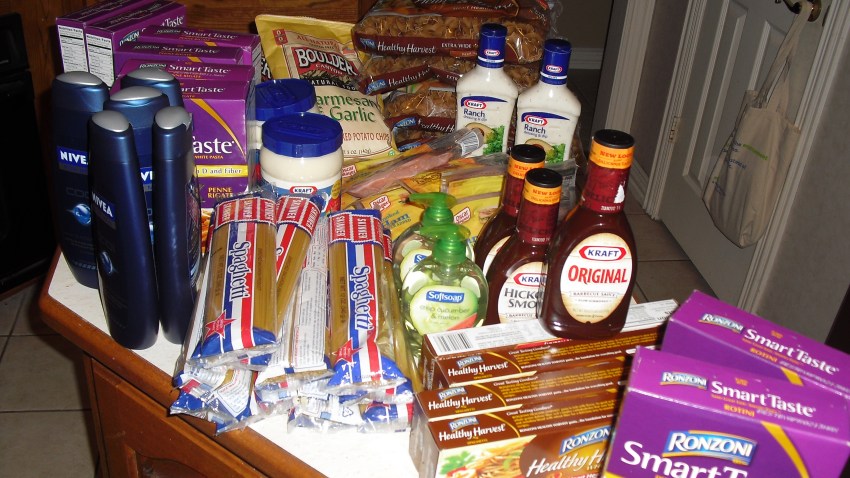 Thanks for tuning in today - love sharing my favorite deals & steals with you each week.
Here's a few highlights I think you'll enjoy!
Free Redbox Movie Code - Today ONLY (May 12th)
Click here for details on how to get your very own code.
Free Joint Juice at Target using this coupon.
Kroger Mega Event
**The Rules: You must buy participating items in an increment of 10. This does not mean you have to buy 10 of the same item. For example, you could buy 4 bags of Boulder chips, 4 containers of Oscar Mayer lunch meat, and 2 bottles of Kraft BBQ sauce - this would be 10 participating items. You can buy multiple increments of 10 in one transaction (in other words 10/20/30/40 items). The deal is Buy 10 items, get $5 off at the register (in other words, 50 cents off each item). The prices below reflect that 50 cents off because I am assuming you are buying in increments of 10.
*Remember that most Krogers will double/triple up to 3 of the same exact coupon. All Krogers will double up to 50¢ face value and triple coupons up to 39¢ face value.
Kraft BBQ Sauce 50¢
- Use $1/2 coupon from Alberstons ad this week
= 2 FREE with each coupon
Ronzoni Pasta 49¢
- Use $1/2 printable coupon here, here, or here
= 2 FREE with each coupon
Boulder Canyon Chips 99¢
- Use $1/2 coupon from here
= 49¢ each (when you buy 2)
Nivea Body Wash $2.49
- Use $3/1 coupon from 4/17 RP
= FREE + 51¢ overage
Oscar Mayer Lunchmeat $1.99
- Use $1/2 coupon from the Alberstons ad this week
= $1.49 each (when you buy 2)
Kraft Miracle Whip/Mayo $2.49
- Use $1.25 coupon from the Alberstons ad
= $1.24