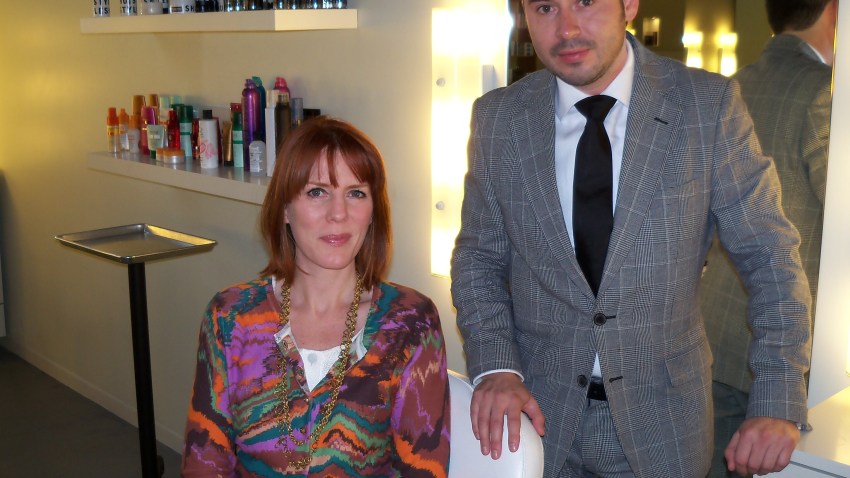 You've heard of Six Degrees of Kevin Bacon…but how 'bout Six Degrees of Richard Hayler?

The salon community is very much like a small town, so it comes as no surprise that Lauren Bryant and Henry Uldall, co-owners of one of Dallas' newest hair havens, met through a mutual friend. That this friend also happens to be Richard Hayler, one of the city's most beloved and respected stylists, bodes well for their four-month-old enterprise.

Boasting 4,400 airy square feet of naturally illuminated space, Halo Salon sits just off bustling Henderson Avenue near old favorite Needless Necessities and hot newcomers like Victor Tango's. Uldall, a stylist with over a decade of experience, and Bryant, a retail and real estate specialist, couldn't have picked a better location. Plenty of parking and a sleek design concept round out Halo's perfect package.

On a recent drizzly morning, Hayler himself was busy beautifying his first client of the day. He works his magic at Halo now, after closing his legendary Dallas salon earlier this year. Bryant and Uldall refer to Hayler as a "main advisor" and consider him their unofficial third partner.

In addition to its impressive pedigree, Halo adheres to a very exclusive product strategy. Kérastase and Shu Uemura are the only two lines you'll find there, each selected for impeccable quality and performance. According to Uldall, settling on these particular brands was simple. "They actually do what they say they do," he explains. Isn't that a refreshing change of pace?

So how much will all this first class style cost you? As it happens, considerably less than an arm and a leg. Each of Halo's 20 stylists and colorists sets his or her own prices, however, the general range for a women's cut is $50-$95. All-over color runs $65 and up, and blow-outs start at just $40.

For more information or to book a service, call 214-823-3600 or visit the salon's website at halo-hair.com.

And if we were you, we'd make our appointment on a Saturday, when the Halo team serves up mimosas to start the weekend off right. Now that's what we call luxury!
Copyright FREEL - NBC Local Media