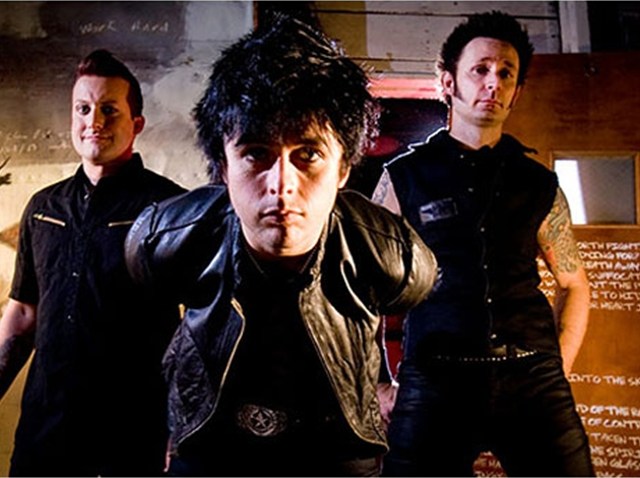 CROW THE CONQUERER: With nine Grammys in her back pocket and a new album on the loose, Sheryl Crow is one musical force to be reckoned with. Along with her musical accolades, Crow is an inspiration for women as a breast cancer survivor and activist. From her early beginnings as a background vocalist for the "King of Pop" to recording seven studio albums, Sheryl Crow is no stranger to the music industry. Known for her eclectic blend of folk, rock, and pop music, she stepped away from the norm with her latest album "100 Miles to Memphis" featuring more of a soulful vibe. Sheryl Crow performs her new tunes and oldies but goodies tonight at the Verizon Theater at 8 p.m. with special guest Colbie Caillet.
IT SMELLS LIKE DOOKIE: Okay, not really, but when talking about Green Day, their unforgettable album "Dookie" does come to mind. Alternative, rock, punk – whatever you want to call their music, this band has sold over 65 million records worldwide, holds four Grammy Awards, and was a MTV staple throughout the '90s. As lead singer Billie Joe put it on VH1's Behind the Music, "We put the fun in dysfunctional." The "dysfunctional" trio from Cali are currently touring the U.S. this summer and will be in Dallas tonight at the Superpages.com Center at 7 p.m. along with another band from the Golden Coast, AFI.
BACK-TO-SCHOOL COOL: It's that time again, when a new school year begins and the homework and pop quizzes call. Tonight, Urban Outfitters in Mockingbird Station is hosting College Night. The trendsetting district often throws savings shindigs and this evening is no different. Any student with a valid student ID will receive 10 percent off all regular price merchandise from 5-10 p.m. Along with the deals, the teenage band Dallas School of Rock will be performing for student shoppers from 5-7:30 p.m. If you're looking for some discounts and dancing, head to Mockingbird Station tonight.

---
Get to know What You're Doing Tonight every day by connecting with NBCDFW Around Town. Text DFWTonight to 622339 to get WYDT updates right on your mobile device. Still need more things to do? Check out our Events Calendar.
Copyright FREEL - NBC Local Media