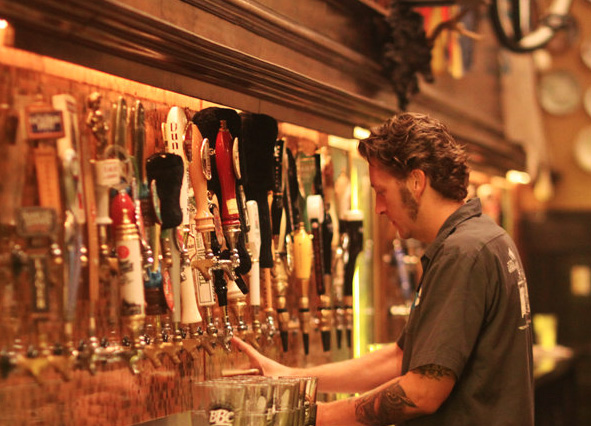 The sunset of one Sundance Square bar will mean a new dawn for another.
The 8.0 Restaurant and Bar will close on Feb. 24, 2012 after 18 years in Sundance Square.
Shannon Wynne, who owns 8.0 and its replacement, Flying Saucer Draught Emporium, told the Star-Telegram he was ready to put the 8.0 concept aside.
"We're puttin' the old mare down," Wynne said. "When I did my first 8.0, I had never run a restaurant. I wanted to do something unique."
Wynne started with the first 8.0 in Dallas in 1980 and moved into the Fort Worth location in 1994.
Moving into the patio space will mean the new Flying Saucer location will be the largest of the chain's 16 locations.
The Saucer's current location, near the Land Title Block, will stay open through April 22, then move into the former 8.0 space after renovations are complete.
Wynne says the live music tradition started on 8.0's patio will continue even when the Saucer arrives.
The 8.0 will close with a public party on Feb. 24.