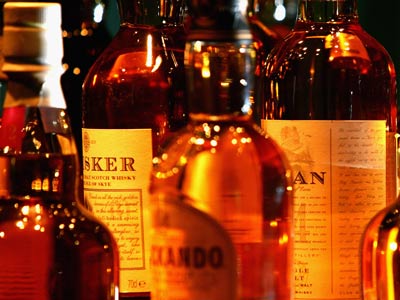 Looking for that perfect investment? The one guaranteed to make money?
How about a drink?
Or more precisely, selling drinks.
"Compared to other businesses that I know of, we're continuing to gradually grow," said Steve Watson, owner of Anna Fine Wines and Spirits.
Watson said the same economy that has folks tightening their household budgets and spending less is leading to increased sales and bigger profits. His customers stock up on their spirits of choice and save money by enjoying nights at home, he said.
If the industry survived Prohibition, it will survive a recession, he said. When it comes to quenching a thirst for alcohol, "it hasn't changed now from the 1930s," Watson said.
Snookies Bar and Grill in Frisco is even loaded with customers on weeknights.
"You can always find people in the bar," manager Andrew Davis said. "They may not be drinking as much or spending as much, but they're still coming out."
Davis said drink specials are carrying the establishment now.
He said customers may order a draft instead of a bottle of beer. Instead of sipping top-shelf liquor, they opt for less expensive brands, he said.
"It's fun being drunk," Davis said. "If you're in a bad mood, getting drunk makes you feel good. If you're in a good mood, it makes you feel better."
Davis, who has been in the bar business for 13 years, said many people have an emotional attachment in their desire to drink.
Watson said he predicts more people will go into the alcohol business in Anna.
All restaurants, bars, clubs or businesses that sell alcohol are required to purchase from distributors in Anna, which is the only wet city in Collin County.
Watson said his focus is on his on immediate sales. The Christmas and New Year's holidays represent some of his biggest sales days of the year, Watson said.