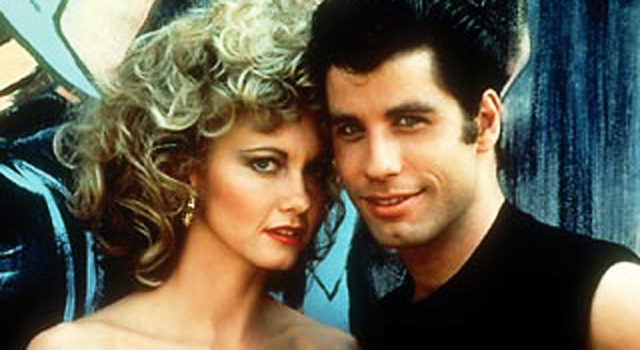 FRISCO'S THE ONE THAT YOU WANT: Watch out Deep Ellum! For the second day in-a-row we are featuring something awesome going on in Frisco. Last night it was music. Tonight it's a movie. Not just any movie mind you, but the mother of all movie musicals, Grease. Wait! It's not just Grease, but a Grease sing-a-long on the square, all projected onto a massive blow up screen! As much as I might want to say I never leave Oak Cliff, I have to say this sounds pretty dang cool. Plus it's pretty dang free and starts at 9PM, giving you just enough time to grab some awesome/strange imported candy from Ikea. Let down your guard, kick up your heels and get down to Frisco tonight.

IT'S A SMALL WORLD AFTER ALL: The Dallas Symphony has really been ramping it up as of late with its presents series. First it was Elvis Costello, then it was Whoopi Goldberg and now comes the mother of all - Planet Earth. Before you start questioning the physics of how Earth can actually make an appearance at the Meyerson and still keep spinning around its own axis, let us fill in the gaps. The BBC's highly acclaimed series on the natural history of the world is brought to life on the big screen, conducted by Emmy-winning composer George Fenton. The exhilarating High Definition footage of ocean depths, exotic deserts, rare creatures and the beauty of the Earth is enhanced by the acoustical perfection of the Meyerson Symphony Center.

COLLAGE GREENS: If you're looking for something to do this afternoon that's a low key and easy way to get into your weekend then you should definitely stop by the Nasher Sculpture Center as it hosts the first museum retrospective of drawings by contemporary British artist Rachel Whiteread. Featuring over 150 drawings and collages selected from the artist's studio, as well as from leading public and private collections in Europe and the United States, the exhibition brings to the fore a rarely seen aspect of Whiteread's work. Don't forget to check out the actual sculpture garden while your there.
Copyright FREEL - NBC Local Media