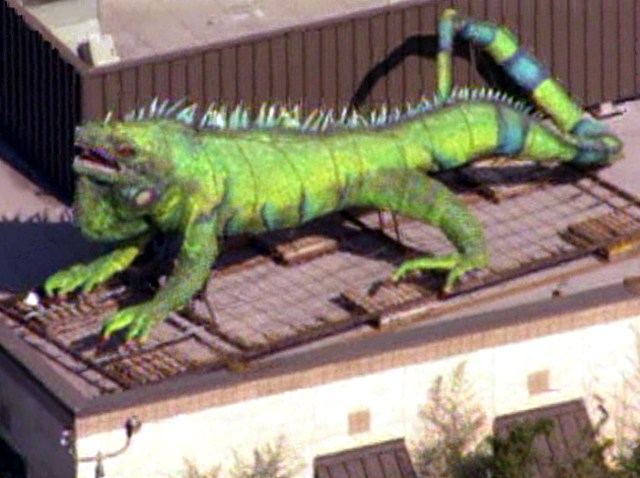 Visitors to the Fort Worth Zoo will be greeted by a new sight starting Wednesday.
Iggy the Iguana is a 40-foot long, 12-inch tall and 2,600-pound sculpture by famous Texas artist Bob "Daddy-O" Wade.
Wade created the sculpture in New York City. For 13 years, it lived on top of the Lone Star Cafe in New York City, where the likes of Willie Nelson and Kinky Friedman once performed.
In the late 1990s, Lee Bass purchased the piece from Wade and retired it to a local barn until there was suitable spot to display it.
When the Fort Worth Zoo broke ground on the Museum of Living Art, its new herpetarium, Bass decided to loan Iggy to the zoo indefinitely. Bass' wife, Ramona, is the current and long-standing co-chairman of the zoo.
A precision flight company used a helicopter to lift the sculpture from a nearby parking lot and fly it to its new home on top of the animal hospital at the zoo's entrance.