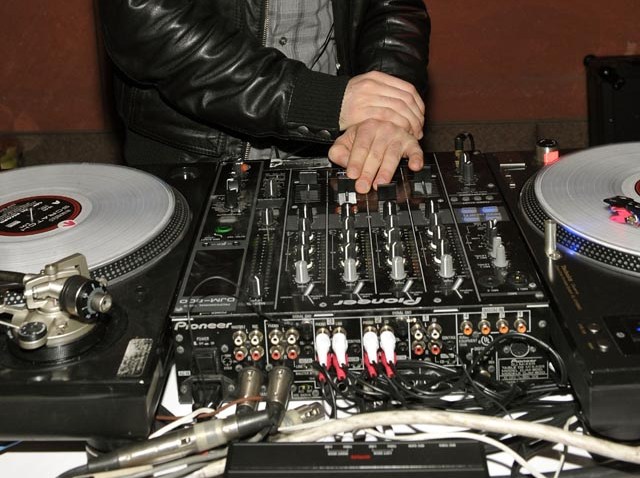 INTO THE GROOVE: Sydney Confirm will be spinning all best elctro-dance you can stand at this week's Disqo Disco at the Fallout Lounge. We're fans of the trio if only for owning up to the fact that Stacey Q's "Two of Hearts" is a really great song. If you're not convinced, just slide on those dancing shoes and head to the lounge to become a Disqo convert.
SPORTING SEX: We've heard lots of buzz about the Dallas Theater Center's adaption of the classic Greek comedy "Lysistrata." Instead of re-running the classic story of women holding out on sex until their men stop warring, DTC's version, cleverly entitled "Give It Up!", spins the setting to a modern college campus and places the conflict between the Athens U basketball team and their cheerleading girlfriends. Showtime is 7:00 p.m.
FAMILY MATTERS: New to the HCG Gallery in the Dallas Design District, artist -- and brother of the Material Girl -- Christopher Ciccone shows of his "Body of Work" exhibition. Including photography, paintings, and video works, Ciccone says his artwork has "spared [him] full-on insanity." We're sure having one of the biggest pop stars ever as a sister doesn't help keep you that stable. Exhibit runs through March 6.
Need more things to do? Check out our Events calendar.