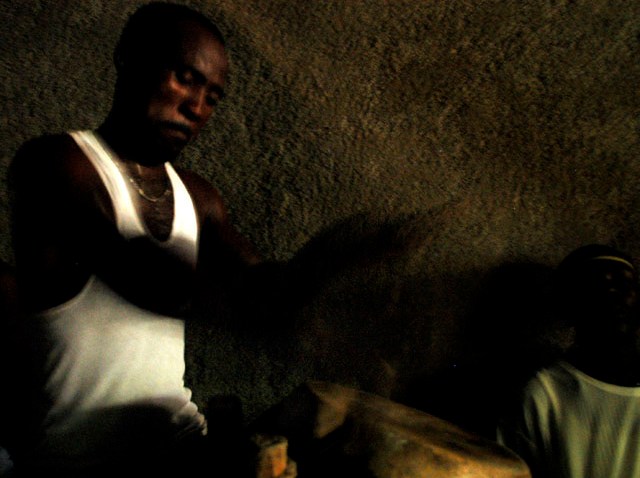 ONE SHOT: South Dallas Cultural Center's got your back, famished DFW jazz fans. You can see Shelley Carrol, Allan Green, Jonathan Fisher, Caleb McCampbell and Fort Worth Jazz Orchestra founder/renowned drummer/Public Enemy collaborator Adonis Rose Saturday night at the space. All this, for a modest $10? We'd call that community spirit. 9PM.
DIZZY RHYMES: Johnny Olson, editor in chief of the Mad Swirl literary 'zine, headlines WordSpace: Madness at Paperbacks Plus in East Dallas on Saturday. Multi-medium artists like MH Clay and the group Swirl join him in blending music and poetry with no rules applied starting at 8PM.
STAMPIN' OUT AID: The Prophet Bar hosts Heartbeats for Haiti, a benefit for the Red Cross, from early evening on Sunday until the wee hours of the morning. The flavor of the bill is a spicy, worldly one, with Island Boogie's Calypso, One Love Uprising's reggae and even the Latin dancers of the Mauricio Carrera show sharing a stage. See the schedule in its entirety here. $5 donation, 5:30PM until drum circle at 12:45AM ends.
Copyright FREEL - NBC Local Media