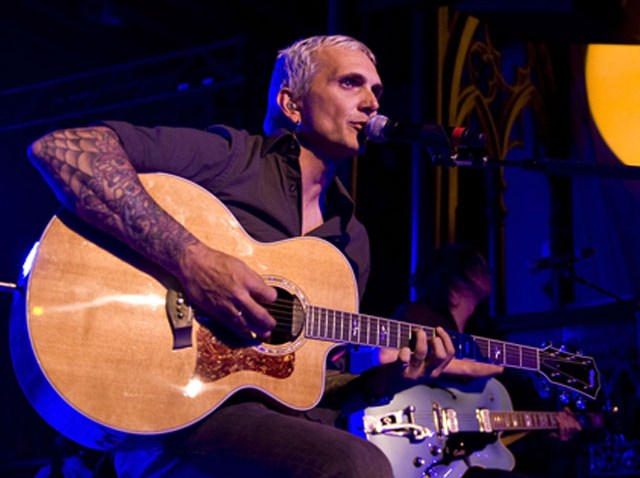 BESIDE THE OCEAN: The best part of Everclear's show at House of Blues will likely be Oso Closo's opening set, as the Denton band is far more famous for a solid live show than the Portland-based arena rockers. But Everclear's newest, In a Different Light, finds 'em using gospel voices and sounding a more like the Wallflowers than their old selves, so a catch-up might prove interesting. Find tickets here. Clayton Senne also appears. Show at 8PM.
CHOICE CONSCIOUS: Planned Parenthood of North Texas gathers San Antonio's Girl in a Coma and local bands like The Happy Bullets to commemorate the 37th anniversary of Roe vs. Wade at the Rock Your Body Politic party. You can choose whether or not to go, people, but let's show some respect for freedom of speech via the guitar and the amp. Find more information about the bill here. Tickets are $20 day of show. The Loft, 10PM.
RADIO STAR: Did you know Jeff Whittington plays music? We're not talking about supplemental tracks for Think, the TV and radio interview show he produces for KERA 90.1. He's a rock musician, and you can collect your proof tonight at AllGood Cafe as he plays with Spyche and John Taylor Young. 8PM.
Copyright FREEL - NBC Local Media