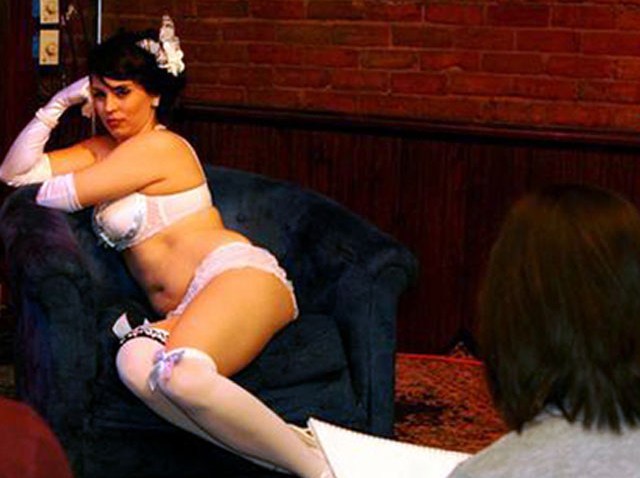 BILL'S BILL'S BILL'S: KHYI 95.3 The Range continues its Saturday concert series at the landmark Bill's Records, this time featuring a meet-and-greet with Ray Wylie Hubbard before his gig at the Granada and a lecture by cowboy historian and regular KNON 89.3 guest Lee Powell. Check the full lineup here. 12:30PM-6:45PM.
ELOQUENT CATASTROPHE: You're loosed to see August: Osage County after weekdays full of buzz, with this guide by Art and Seek to help you catch up. The play won the Pulitzer Prize for Drama in 2008, was named TIME Magazine's play of the decade and continues the saga of the Oklahoman with its telling of the tumultuous Weston family's drug-adddled come-to-Jesus meeting. You can see it at the Winspear on Saturday at 8PM. Find tickets here.
BLOOD WARS: Thanks, Pocket Sandwich Theatre. Now we can't get that geez-awful Fall Out Boy song to stop lopping around in our weary head! Make sure the vampire interfamily feud in Fangs For the Memories is indeed hilarious and robustly interactive, and we'll call it even. Saturday, 8PM. Call 214.821.1860 for tickets.
BREWS AND BOAS: Those spicy Dr. Sketchy drawing sessions we told you about last spring are expanding beyond the bar. The cabaret-style figure drawing class sets up in Denton at Banter again on Sunday, where artists can put a serious face on and soberly sip their coffee while models Jade Pearl and Bubbles Von BonBon will pour on the sass 'till someone breaks a smile. Or there's artisan beer, if you fancy. 6-9:30PM.
Copyright FREEL - NBC Local Media