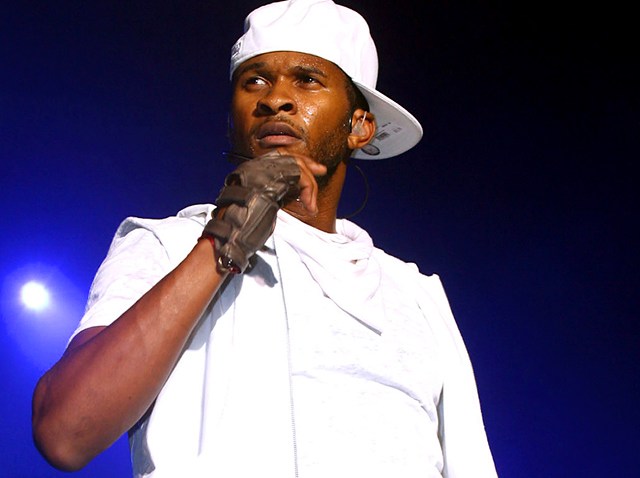 USHER TAKES DALLAS: You've heard about it, bitten your nails in anticipation – scopin' out tickets and finally, the OMG Tour hits DFW featuring the smooth sounds of Usher. The Grammy-Award winning Usher Raymond IV made musical waves this year with his No. 1 upbeat dance mixes like "OMG" and "DJ Got Us Fallin' In Love" off his recent "Versus" album – a nice stretch from his "Confessions" days and an homage to "Yeah." Hear the voice of the newly single artist at the American Airlines Center with R&B sensation Trey Songz starting at 7 p.m. Click here for ticket details.
THE POSIES: If Usher's not your thang, there's always the alternative rock sound of The Posies stopping at The Granada. The Washington natives hit the rock scene in the late '80s and haven't lost their following of faithful fans. Now, with the band comprised of almost all new faces, they still focus on music that resonates with the original "Golden Blunder" days. Hear The Posies play music from their latest album "Blood/Candy" and some classics at 10 p.m. with opening acts Aqueduct and Salim Nourallah. Doors open at 7 p.m.
PARTY THEN TURKEY: Before you spend Thursday lounging around at home with the fam watching holiday football, give thanks with a toast to nightlife. M Street Bar celebrates the day before Thanksgiving with a late-night pre-party featuring $1 drafts and $3 shot drink specials with a special DJ Ivy CD release party. Spend the night before national turkey day on Lower Greenville – enter anytime from 9 p.m. to 2 a.m.
---
Get to know What You're Doing Tonight every day by connecting with NBCDFW Around Town. Text DFWTonight to 622339 to get WYDT updates right on your mobile device. Still need more things to do? Check out our Events Calendar.
Copyright FREEL - NBC Local Media