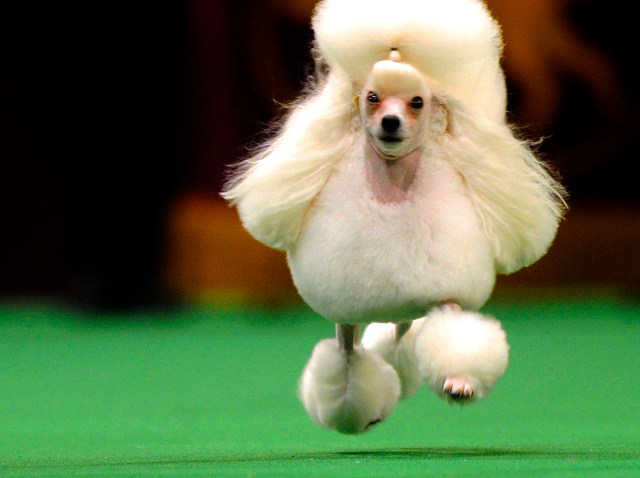 UNDERWATER ELECTRONICA: Texas-based trio, The Octopus Project made a splash at the SXSW festival in their hometown this past March, earning the nod of Best Experimental Band. Tonight, Ryan Figg, Toto Miranda, Josh and Yvonne Lambert lend their experimental sound to the South Side Music Hall in Dallas. The Austin natives are festival junkies, having performed in Lollapalooza, Noise Pop, Wall of Sound and MoogFest 2010 – so, it's safe to say they've been around the party block. Hear the band perform music from their recently released third album "Hexadecagon" at 8 p.m.
COUGH UP A HAIRBALL: Paws in the City presents Hairballs and Hair Bands 2010, a holiday celebration aimed to raise funds for furry friends. Paws in the City now located in the uber chic Shops at Park Lane, celebrates canines in '80s throwback style featuring performances from Live 80, a costume contest (throw on your best Madonna-inspired threads for a win) and $5 drink specials. Stop by the poodle palace from 7 p.m. to 11 p.m. for a drink and a "Flashdance."
PICTURE SHOW: The FrontRow Film Series provides a chance to expand your cultural horizon by watching one artistic film every month. Tonight, D Magazine's FrontRow experts thank artist Annette Lawrence for her choice in showing "Conjure Women," a performance-based documentary with a glimpse into the lives of four African American women. Be a part of the screening at 500X Gallery at 7:30 p.m. with free popcorn and booze.
---
Get to know What You're Doing Tonight every day by connecting with NBCDFW Around Town. Text DFWTonight to 622339 to get WYDT updates right on your mobile device. Still need more things to do? Check out our Events Calendar.
Copyright FREEL - NBC Local Media