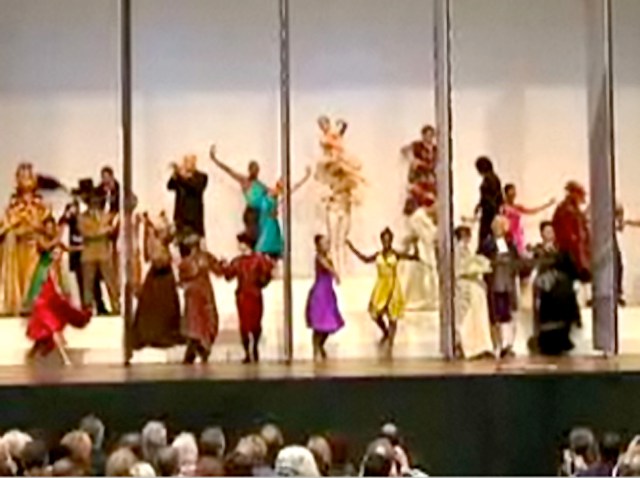 RENEW YOUR PRESCRIPTION: Dallas comedy troupe 4 Out Of 5 Doctors precedes the Scrubs model for "Chief of Staff"-led humor. The group -- currently comprised of a handful of Wishbone ex-pats, advertising salespeople and a Coppell Middle School teacher -- has been around since 1986, partly because they don't just do hospital jokes. In a semi-rare move, the Docs put down custom projects for corporations to have some fun at Pocket Sandwich Theatre. Seating and food service starts at 6:15PM, with a show at 7:30PM.
STAGE COACH: Have you been by the Dallas Museum of Art to experience the sights and sounds of All the World's a Stage: Celebrating Performance in the Visual Arts yet? Today is the first day the museum is open during the age of the AT&T Performing Arts Center, whose arrival inspired the exhibit. Our favorite part? The row of headphones where visitors can hear musical compositions to accompany each of the already performance-centric works of art. Check it out until 5PM, and watch our footage from the opening ceremonies at the PAC here.
DANCE HALL: Blues 'n' the Night at Sons of Hermann Hall puts a rare all-ages spin on the Deep Ellum weekday. A DJ links comers up with classic tunes and intermittent dance lessons keep them moving, all in the quintessentially Texan lodge staffed entirely by unpaid volunteers for the sake of a good time. 8PM - midnight.
Copyright FREEL - NBC Local Media