Kyle Orton, all is forgiven?
It's not that bad, yet. But Brandon Weeden's performance Sunday against the Cardinals not only escalated our appreciation for Tony Romo, it also belongs among the worst by a backup quarterback in the history of the Cowboys.
Weeden finished a seemingly respectable 18 of 33 for 183 yards and a touchdown. But, remember, the bulk of those positive stats were amassed in garbage time, well after he took an early 10-0 lead and massacred it into a 28-10 deficit.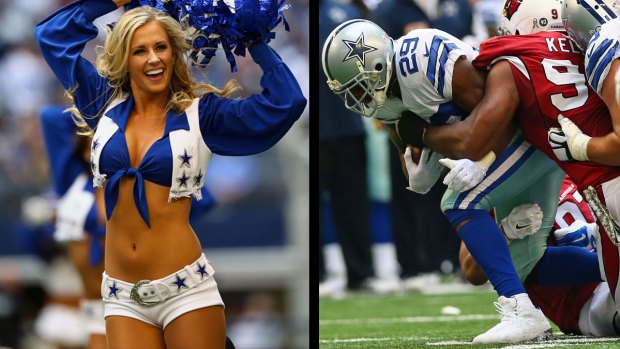 Images: Cowboys vs. Cardinals
In fact, on Dallas' final, futile drive Weeden went 7 of 10 for 80 yards and a meaningless score to Dez Bryant. Meaning? While the game was still competitive and winnable, Weeden was 11 of 23 for a measly 103 yards and two interceptions.
Before the final drive he didn't have a completion to a wide receiver and his quarterback rating was 30.0, which is obviously putrid considering you automatically get 15.0 for filling out your contact info correctly. Wait, maybe it's not the SAT but you get the point. Weeden was as hapless as he was horrendous last Sunday.
Tony Romo's Injuries
How bad?
A look at the Bottom 10 backup quarterbacks in the history of the Cowboys:

10. Stephen McGee
4th-round draft pick never threw an NFL interception, but lasted only two seasons on roster
9. Tony Banks
Heralded as Troy Aikman's successor in '01, was beat out by Quincy Carter and cut in training camp
8. Ryan Leaf
Ugly '01 stint included one TD, three picks and a 57.7 rating
7. Brandon Weeden
Hideous 30.0 rating and no completions to WRs before final, futile drive vs. Cardinals last Sunday
6. Kevin Sweeney
'87 scab hero faltered in '88 with 42 percent completions, five interceptions and 40.2 rating
5. Anthony Wright
'00 cameo littered with no TDs, three interceptions and a 31.7 rating
4. Clint Stoerner
Threw four picks in the second half of '01 loss at the Giants
3. John Roach
Filled in for Don Meredith in '64 with one TD, six interceptions and a 31.1 rating
2. Babe Laufenberg
Backed up Aikman in '90 with one TD, six interceptions and a woeful 16.9 rating.
1. Brad Johnson
In 2008 he floundered his way to 5 of 11 for 71 yards and two interceptions in a 21-point loss to Giants.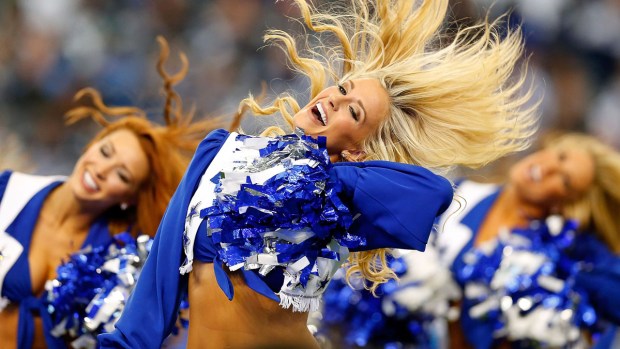 2014 Dallas Cowboys Cheerleaders
A native Texan who was born in Duncanville and graduated from UT-Arlington, Richie Whitt has been a mainstay in the Metroplex media since 1986. He's held prominent roles on all media platforms including newspaper (Fort Worth Star-Telegram, Dallas Observer), radio (105.3 The Fan) and TV (co-host on TXA 21 and numerous guest appearances, including NBC 5). He currently lives in McKinney with his wife, Sybil, and two very spoiled dogs.
Published at 12:02 PM CST on Nov 4, 2014 | Updated at 12:03 PM CST on Nov 4, 2014