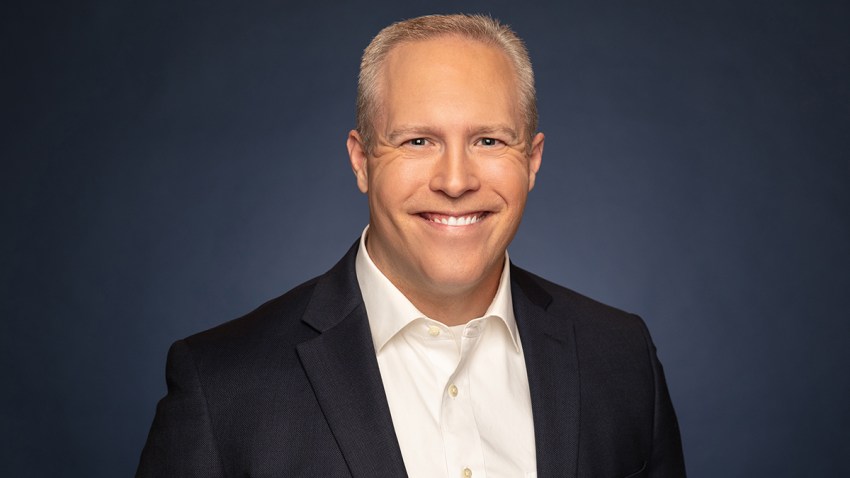 Brian James is the weekend evening meteorologist and senior weather producer at KXAS-TV NBC 5.
Brian may not be a native of Texas, but no place else could make him feel more at home. He grew up in Grand Rapids, Michigan where his fascination with weather began with blizzards and lake effect snow. But it was an interest in powerful thunderstorms and tornadoes that led him south after high school.
Email Brian | Follow Brian on Twitter | Like Brian on Facebook | Follow Brian on Instagram
He graduated from the University of Oklahoma in 1997 with a bachelor of science in meteorology. While in college, he was a storm chaser for KOCO-TV in Oklahoma City and that paved the way for his first job in television. Right after graduation, he became the weather producer and storm chase coordinator for KOCO-TV.
From there, Brian moved in front of the camera when he took a job in Cadillac, Michigan at WGKI-TV. His next opportunity took him to WEYI-TV in Flint, Michigan where he spent three years as the morning meteorologist.
Brian made his way down to Texas and joined KVII-TV in Amarillo from 2003 to 2007. He returned to KVII for a second go 'round from 2008 to 2015.
In addition to his on-air duties on NBC5, Brian has also become radar specialist for NBCUniversal. He spends time at other NBC & Telemundo stations to train them and help them use their radars to the best of their ability.
Brian is married and has two daughters. Besides storm chasing, his interests include staying fit at the gym and fishing.