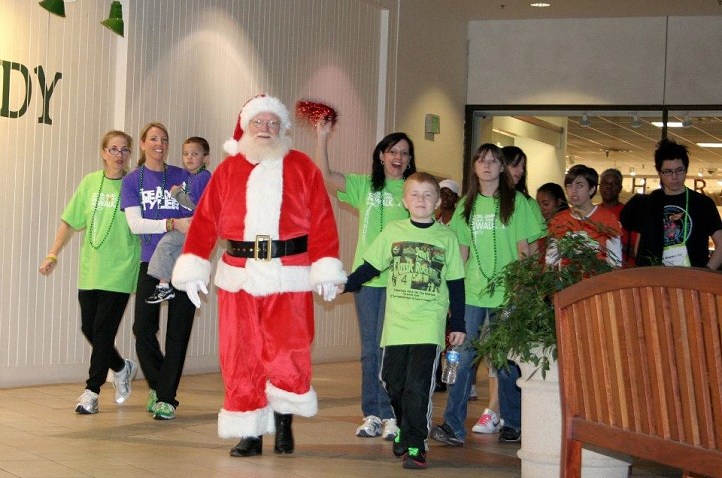 St. Jude "Give Thanks. Walk." serves as the official kick-off event for the St. Jude Thanks and Giving® fundraising and awareness campaign. The St. Jude Thanks and Giving campaign is an unprecedented union of celebrities, media, retail and corporate partners that ask consumers to give thanks for the healthy kids in their lives, and give thanks for those who are not.
St. Jude Children's Research Hospital, founded by the late entertainer Danny Thomas in 1962, is one of the world's premier centers for the research and treatment of pediatric cancer and other deadly childhood diseases. St. Jude is changing the way the world treats childhood cancer. For example, in 1962, the survival rate for acute lymphoblastic leukemia (ALL), the most common form of childhood cancer, was 4 percent. Today, the survival rate for this once deadly disease is 94 percent, thanks to research and treatment protocols developed at St. Jude.
Children from our DFW community, all 50 states, and from around the world have come through the doors of St. Jude for treatment, and thousands more around the world have benefited from the research conducted at St. Jude -- research that is shared freely with the global medical community. No family ever pays St. Jude for anything. Treatment is always provided at no cost to the family.
Community
Connecting NBC 5 to the community we serve.
For more information and to register visit www.givethankswalk.org.
Give Thanks. Walk - Frisco and Fort Worth
Saturday, November 17
Registration Starts at 7:00 am
Walk begins at 8:00 am
Frisco- Frisco Square
Fort Worth- Trinity Park
Register at www.givethankswalk.org