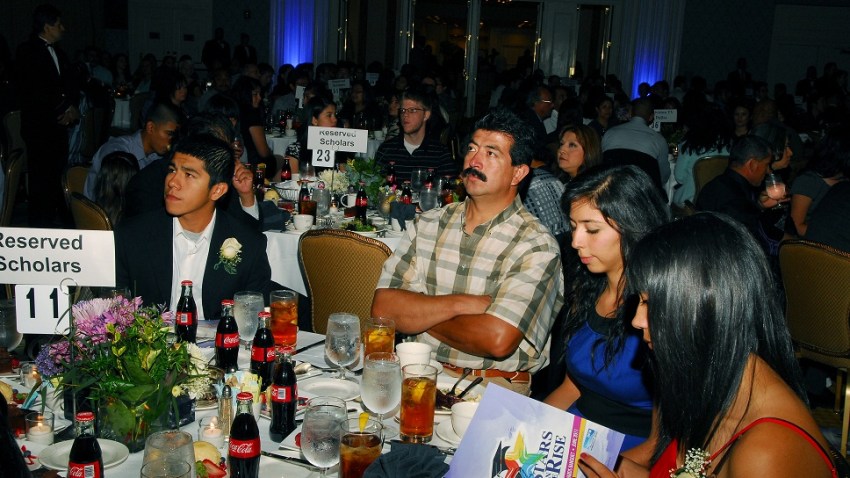 Join NBC 5 and the Greater Dallas Hispanic Chamber of Commerce as they help make an impact in the lives of students at the 29th Annual Stars on the Rise Scholarship Awards Banquet on Friday, June 15, at the Sheraton Hotel in Dallas.
The Greater Dallas Hispanic Chamber of Commerce, through its Stars on the Rise Scholarship program, has been awarding scholarships since 1983. This is done in partnership with corporate donors, University Crossroads institutions of higher education, community partners, Dallas ISD, the Association of Hispanic School Administrators, and others.
The Chamber awards these funds to students pursuing a bachelor, masters, doctoral or professional program. In 2009, the GDHCC awarded over $1.3 million dollars in awards to 168 students; in 2010, 174 students received over $1.9 million dollars in awards; and in 2011, they awarded a record breaking $3.4 million dollars in scholarships to 210 scholars attending universities across the country and abroad.

For more information, call 214-521-6007 or visit www.gdhcc.com.
Community
Connecting NBC 5 to the community we serve.
29th Annual Stars on the Rise
Scholarship Awards Banquet
Friday, June 15
6:30 p.m.
Sheraton Hotel
400 N. Olive Street
Dallas, TX 75201
214-521-6007
www.gdhcc.com