Cinco De Mayo Or Queso De Mayo?
Mattito's celebrates with 2nd annual queso eating contest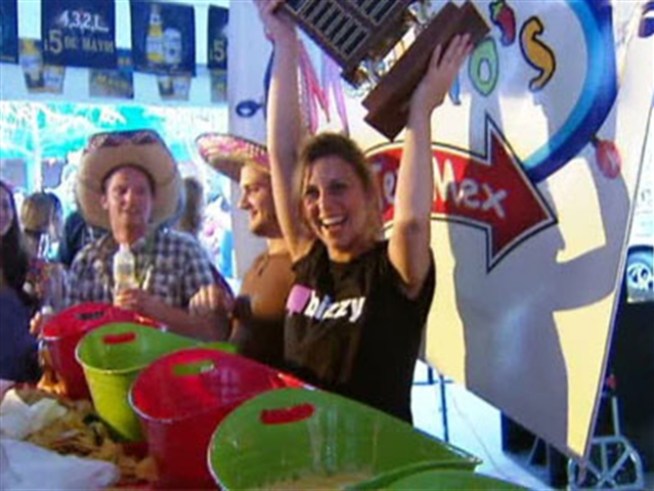 A petite woman downs 2.8 pounds of queso in five minutes to win Mattito's Tex-Mex Bob Armstrong Queso-Eating competition on Cinco de Mayo.
Margaritas, copious amounts of Tex-Mex grub and one-too-many shots of tequila signify the arrival of one hell of a holiday -- Cinco de Mayo.
More than 2000 people are expected at Mattito's in Uptown this Thursday when it hosts its 2nd Annual Bob Armstrong Queso Eating Contest to celebrate.
Last year's winner, Teresa Fullen, set the record at two pounds and 14 ounces of cheese, ground beef taco meat, guacamole and sour cream, which was consumed in five minutes.
This year's winner will receive a trophy and free Bob Armstrong queso for a year.
Deets:
The 2nd Annual Bob Armstrong Queso Eating Contest happens this Thursday, May 5, beginning at 7:30 p.m.
Mattito's Uptown
3011 Routh Street
Dallas, 75201 (in outdoor tent in adjacent parking lot)
(214) 526-8181
mattitos.com