No Deal for First-Place Rangers
Mediation set to begin July 16.
Thursday, Jun 24, 2010 | Updated 3:45 PM CDT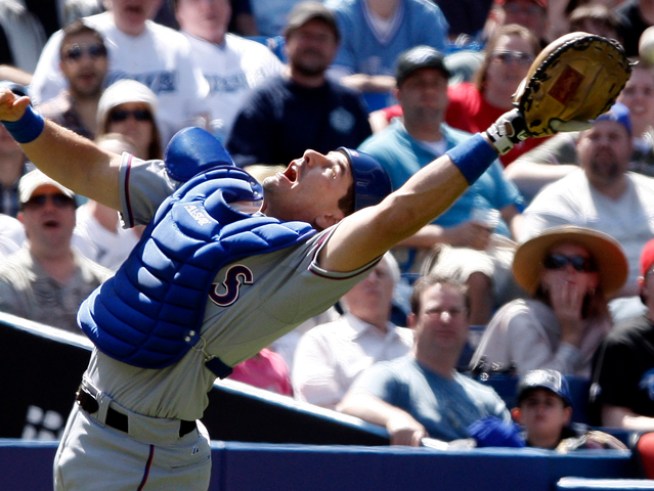 Getty Images
TORONTO - MAY 16: Matt Treanor #15 of the Texas Rangers misses a pop fly during a MLB game against the Toronto Blue Jays at the Rogers Centre May 16, 2010 in Toronto, Ontario, Canada. (Photo by Abelimages/Getty Images) *** Local Caption *** Matt Treanor
A federal bankruptcy judge has ordered the Texas Rangers and their angry creditors into mediation, delaying a hearing on the team's long-delayed sale.
U.S. Bankruptcy Judge D. Michael Lynn ruled Thursday that mediation will begin July 16.
He delayed until July 22 a hearing on whether to approve the Rangers' bankruptcy plan to pay creditors $75 million and sell the club to a group led by Hall of Fame pitcher and team president Nolan Ryan and Pittsburgh attorney Chuck Greenberg.
That hearing is just nine days before the July 31 non waiver trading deadline.
The Rangers are leading the American League West and have one of the best records in baseball. A pending sale could affect trade plans to stock up for a pennant run.