Burbs Pass Beer, Wine, Mixed Beverage Proposals
Sunnyvale narrowly passes beer and wine option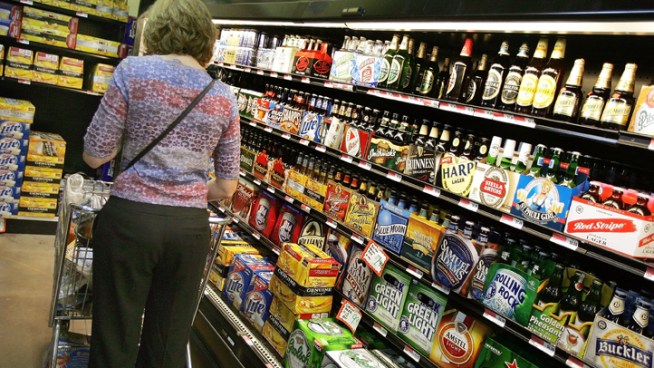 Getty Images
A woman peruses the beer cooler -- this will soon be allowed in several North Texas cities.
The Johnson County burbs of Alvarado, Grandview and Joshua passed all alcohol-related referendums on Election Day.
Alvarado passed an option to approve the sale of alcoholic beverages for off-premise consumption and to approve the sale of mixed beverages in restaurants.
Joshua passed a beer and wine option along with the mixed beverage option for restaurants. They also passed a third option, allowing the sale of wine at a winery.
Only 192 people voted, but 115 of them wanted beer and wine in Grandview. The thirsty won the election for an off-premise beer and wine option 60/40.
The Dallas County town of Sunnyvale narrowly passed a beer and wine option, 52-48 percent. More than 1,100 people voted in that election.