Website Helps Female Veterans Find Employment
Monday, Nov 11, 2013 | Updated 3:30 PM CDT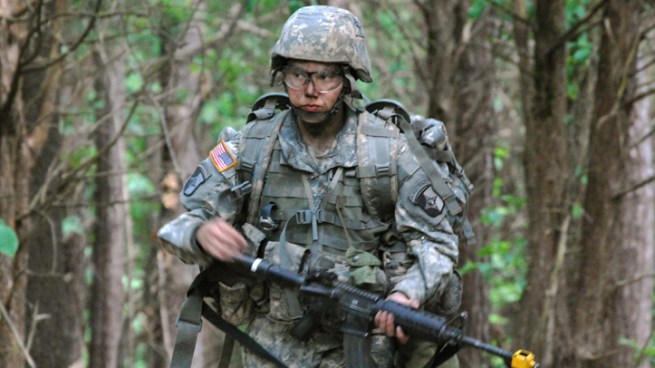 AP
In a May 9, 2012 photo, Capt. Sara Rodriguez of the 101st Airborne Division walks through the woods during the expert field medical badge testing at Fort Campbell, Ky., on May 9, 2012. Female soldiers are moving into new jobs in once all-male units as the U.S. Army breaks down formal barriers in recognition of what's already happened in wars in Iraq and Afghanistan.
There is a growing problem facing the women who have served in the armed forces -- female veterans face unemployment at a higher rate than their male colleagues.
The Veterans Administration and other organizations is trying to do more to help.
The VA said a greater percentage of females are unemployed in part because they don't realize they qualify for benefits, like job training.
Now, a new hotline and website is dedicated to helping female veterans find jobs.
Visit the website at http://www.va.gov/womenvet or, for counseling help, female veterans can call 1-855-VA-WOMEN.
Veterans in crisis or who may be in need of immediate help are asked to call 1-800-273-8255 and press 1.