Two People Shot in Hurst
Argument leads to gunshots near police station.
Monday, Apr 29, 2013 | Updated 9:10 AM CDT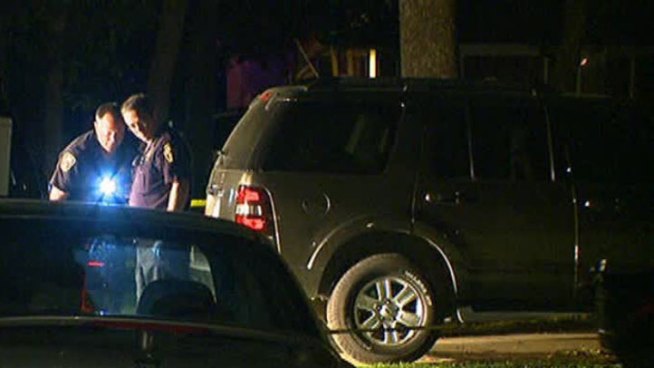 Keaton Fox, NBC 5
Authorities are questioning a man after two people were shot in Hurst.
Police in Hurst are trying to figure out why two people were shot late Sunday night. A suspect is in police custody.
Officers told NBC DFW that it happened at a home in the 700 block of Thousand Oaks Drive, a block from the Hurst police station.
Officers got the report of shots fired at about 9 p.m. Sunday. The victims, an adult male and female both in their 30's, were taken to the hospital. Their conditions have not been released.
Police arrested the suspected shooter along the 600 block of Harwood Drive in Hurst. His name has not been released.