Serial Robber Caught on Camera
Police say man becoming increasingly aggressive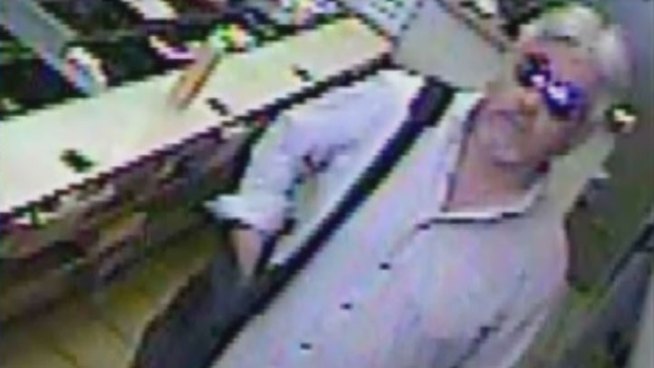 Catherine Ross, NBC 5 Collin County Reporter
Police in Collin County are looking for what may be a serial robber. Police say a man with the same description as a man who robbed a Costco in Frisco at gunpoint last week may be behind robberies at two McKinney businesses and the robbery of an elderly couple.
McKinney police are looking for a serial robber.
Police believe the "brazen" robber is responsible for at least five robberies and attempted robberies in the past six weeks. The man is armed and is increasingly threatening, Deputy Chief Kim Malolepszy said.
"He is becoming more threatening, even threatening to kill if necessary," Malolepszy.
Police said the man has robbed a McKinney Subway restaurant, a Frisco Costco store and the same Cash Now location twice.
Investigators said he also tried to rob the Cash Now store a third time, but employees recognized him and were able to lock him out thanks to newly installed security measures. The man also attempted to rob an elderly couple sitting in their vehicle in the parking lot of the McKinney Post Office.
Police said he man normally strikes between noon and 5 p.m.
Investigators described him as a white man in his 50s who is 6 feet tall and about 250 pounds. Surveillance video shows him wearing aviator-style sunglasses and, occasionally, a hat over his gray or salt-and-pepper-colored hair.
Police said he has been spotted leaving crime scenes in an older model gray van with a flat back.
Anyone with information is asked to call McKinney police.