Police Stop Assault in Progress, Arrest Naked Man
Tuesday, Apr 26, 2011 | Updated 10:04 AM CDT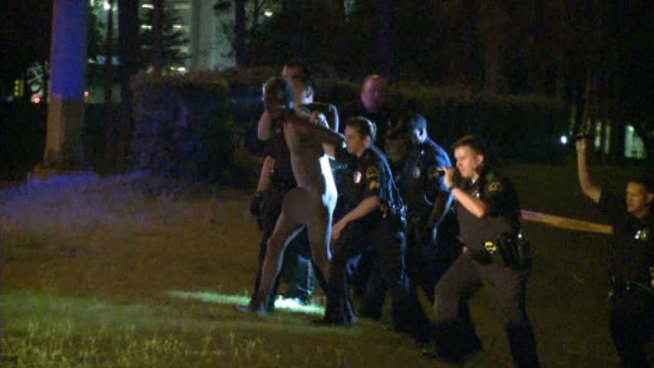 A naked man was arrested after police said they caught him in the middle of sexual assault near downtown.
The Dallas police stopped a sexual assault in progress under a highway overpass overnight Monday.
Police said a homeless man spotted the crime in progress under the Live Oak ramp at Interstate 45 in downtown Dallas just before midnight Tuesday. The homeless man ran to a nearby highrise and notified security, who called police.
Officers arrived at the scene and stopped the crime. A naked man was taken into custody and now faces aggravated sexual assault charges.
The victim was transported to Parkland Hospital in Dallas.