AA Hangar Door Falls, Injures Employee
Employee hospitalized as a precaution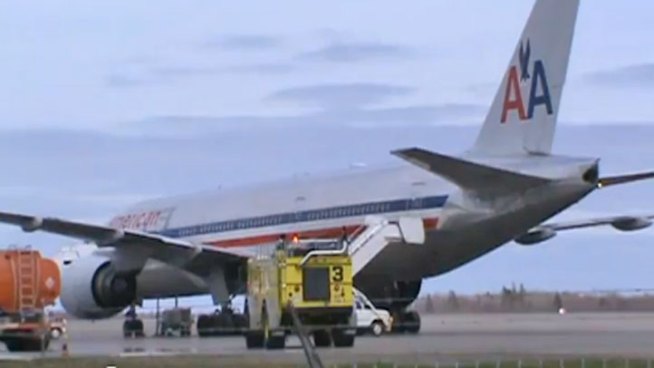 Ray Richard
An American Airlines plane sits on the tarmac at the Great Moncton International Airport, in Moncton, New Brunswick, after landing due to a report of smoke in the cockpit.
One person was injured when the door from an American Airlines airplane hangar struck a golf cart.
AA spokesperson Tim Smith said the incident was minor and that the employee was transported to the hospital only as a precaution.
The incident was reported at Hangar 3 on the west side of Dallas-Fort Worth International Airport.
Check back and refresh this page for the latest updates.